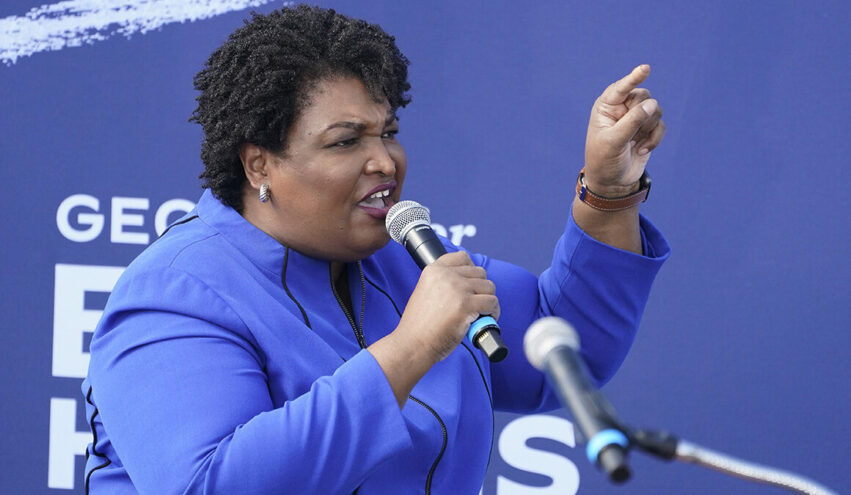 Celebs Want Stacey Abrams on Statues, $20 Bill After GA Runoffs
January 8, 2021
In the wake of Tuesday's runoff elections in Georgia, the Hollywood left is gushing over failed gubernatorial candidate Stacey Abrams for her efforts getting out the votes for Democrat candidates in the Georgia Senate runoff election, calling her a "superhero" and "goddess," and even saying her face belongs on the $20 bill.
Thanks in no small measure to Abrams' central role in corralling lucrative Hollywood support, Democrats Jon Ossoff and Raphael Warnock won their races in the critical election. Now those celebrities, who previously couldn't find Georgia on a map, are showering Abrams with praise for helping the Dems acquire control of the Senate.
Batman star Michael Keaton tweeted: "What Stacey Abrams has done is inestimable and patriotic and heroic!" The Avengers star Mark Ruffalo called her a "real superhero" who is "once against saving us all." Comedian Chelsea Handler even demanded that a statue of Abrams be erected in Georgia.
Abrams is a race-mongering radical who claims falsely that Republican voter suppression accounts for her loss in a previous gubernatorial race, while facilitating her own party's voter fraud and helping to bring in more money to the Georgia Senate races from the wealthy leftists in California than from Georgia itself.