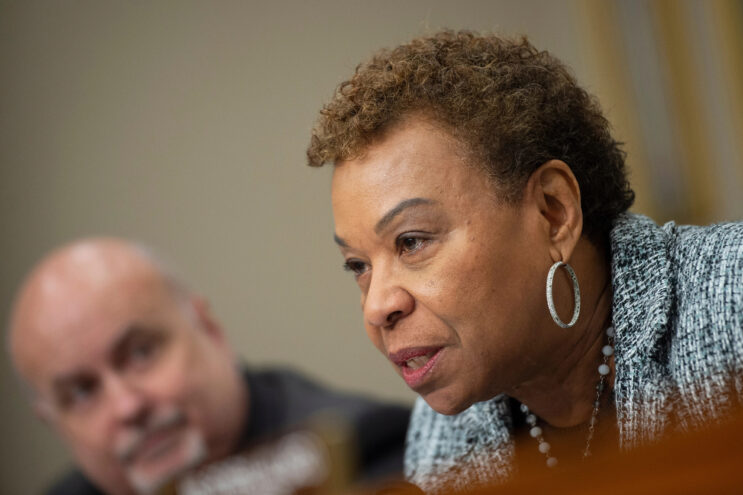 CA Senate Candidate Barbara Lee Calls to Pack Supreme Court
May 23, 2023
Breitbart News reports that Rep. Barbara Lee (D-CA), who is a leading candidate to replace ailing Sen. Dianne Feinstein in California, called Sunday to pack the Supreme Court by adding new seats and filling them with progressive justices.
The East Bay Times reported:
Flanked by local leaders, U.S. Rep. Barbara Lee called for a radical overhaul of the U.S. Supreme Court at a press conference in Oakland on Sunday, calling the way the court currently operates "a crisis of democracy".

…

Lee is one of many progressive voices now advocating for Congress to expand the Supreme Court. On Sunday, she described the court's current situation as beholden to an "unethical, unaccountable conservative majority," and made the case that adding justices would not be without precedent. The number of justices has changed multiple times, although not since 1869.
Lee is a co-sponsor of Jerry Nadler's 2021 legislation to expand the Court. She is running for Senate, but Governor Gavin Newsom (D) could also choose to appoint Lee in the event that Feinstein, who has suffered health scares and is under pressure to resign, steps down. That would add another court-packing advocate to the Senate.