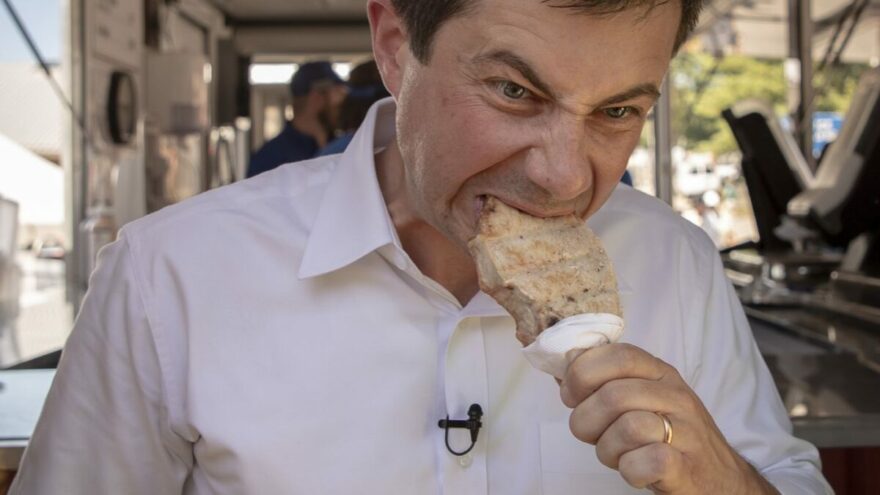 Buttigieg: U.S. Backs 'Marshall Plan' to Rebuild Ukraine
May 24, 2022
Secretary of Transportation Pete Buttigieg told the UK Guardian this week, while in Europe for a meeting of transportation ministers from all over the world, that the U.S. backs a plan to rebuild Ukraine after Russia withdraws with a "Marshall Plan" that will involve billions of dollars in aid.
The diversity hire Butgigieg told the Guardian: ""With the memory of the Marshall plan in mind, what we're talking about is not only about how we fund immediate needs and support their ability to maintain the war effort, but how we support the ability of Ukraine to be economically viable and generate a sustainable future for themselves, even as they're under attack."
The idea of a "Marshall Plan" has been championed by former Ukrainian president Petro Poroshenko, whose tenure was widely associated with corruption. It is unclear how the U.S. and other donor nations would monitor the disbursement of aid funds to the notoriously corrupt nation.
It's also unclear how the United States, currently suffering supply chain crises, food shortages, record high gas prices, and record inflation under the "Build Back Better" agenda of the completely incompetent and willfully destructive Biden administration, can afford to help "rebuild" a war-torn Ukraine.