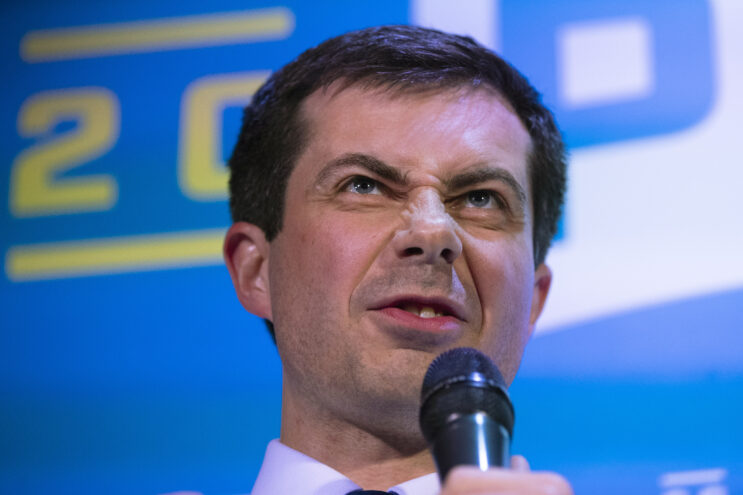 Buttigieg Struggles to Find Reliable Electric Vehicle Charger
September 13, 2023
Transportation Secretary diversity hire Pete Buttigieg, an ardent proponent of electric vehicles (EVs), admitted to the Wall Street Journal he has trouble finding reliable electric vehicle charging stations while he is traveling on the road.
Buttigieg complained about public EV charging stations as President Biden's administration launched an effort to revamp the more than 6,000 charging stations that are "temporarily unavailable."
"We've definitely had that experience," Buttigieg said about pulling into EV charging stations, only to realize they are out of service. "Matter of fact, had it just a few days ago at a park in town."
"Imagine what it would be like if you couldn't be sure when you pulled into a gas station that you'd actually get gas out of it," he added. "This is about making sure that access to charging is as reliable as access to fuel is today for gas cars, and we know that that's not just a question of quantity but also one of quality."
Biden's administration on Wednesday announced $100 million in federal funds to repair "existing but non-operational, electric vehicle (EV) charging infrastructure."
Of the roughly 150,000 public charging ports available to EV drivers, more than 6,000 fall under the "temporarily unavailable" category. EV drivers reportedly face "range anxiety," which refers to the fear of getting stranded on the road, the Wall Street Journal detailed.