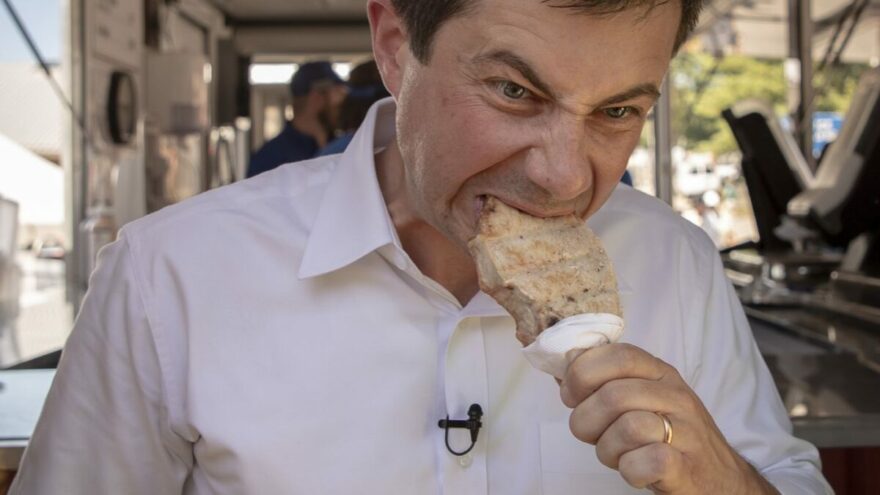 Buttigieg on Southwest Tech Issues: 'I Don't Run Southwest'
January 6, 2023
Thursday on the Fox News Channel's Special Report, Transportation Secretary diversity hire Pete Buttigieg responded to a question on whether he was aware of the problems with Southwest Airlines' technology prior to Christmas by stating he's not in charge of Southwest's system.
Host Bret Baier asked, "So, was the D.O.T. aware of Southwest Airlines' antiquated system for scheduling prior to Christmas?"
Buttigieg answered, "I don't run Southwest Airlines' I.T. system."
Baier interjected, "Understood, but I mean, you said, back on the '[Late] Late Show,' that you were confident that they'd be ready to service the tickets that they're selling."
After stating that airlines have improved, Buttigieg added, "Now, what we do, again, I don't run Southwest Airlines, but I do regulate them. And so, what we're doing right now is using the full force of this department to make sure customers get taken care of. I made clear to Southwest Airlines that they will be required by our department — and by the way, this is something that wouldn't have been possible before the work we did this summer — they are now required to cover lodging, to cover ground expenses, to cover hotels for these delays and cancellations that were their responsibility. The reason we're able to enforce that is because of the stepped-up customer service standards that we were able to get over the summer."
Translation: I and my Department won't take responsibility for anything bad happening in transportation, but we'll take credit for everything good happening in it.