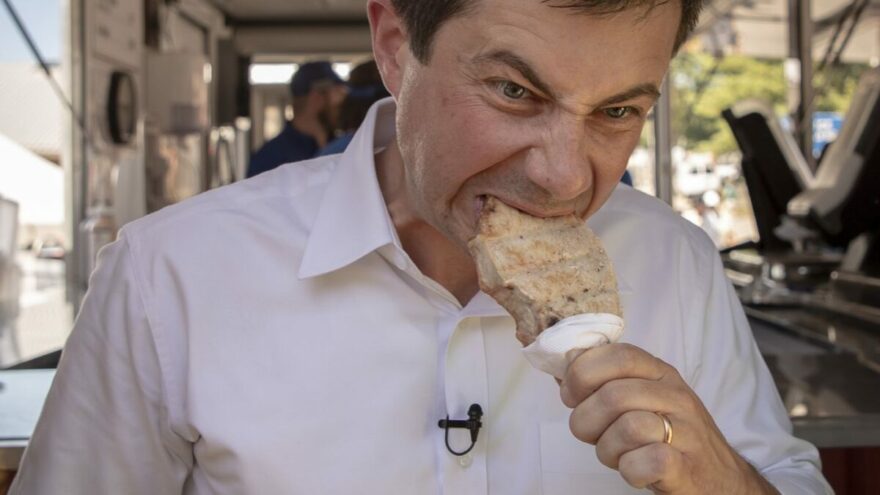 Buttigieg on Shortage: Govt 'Does Not Make Baby Formula'
May 17, 2022
Sunday on CBS's Face the Nation, Transportation Secretary Pete Buttigieg tried to deflect blame for the nationwide baby formula shortage from the Biden administration by stating that the government does not make baby formula.
Host Margaret Brennan pressed the diversity hire Buttigieg "about this baby formula shortage nationwide that's been ongoing now for months," noting that "there are supply chain issues already… Why has it taken so long and why did the president on Friday seem to say that it was new information to him? He said, if we'd been better mind readers, I guess we could have done something earlier."
Buttigieg replied by claiming that "the administration acted from day one" and that "there are more actions that are underway," but that the main problem was that one of the baby formula companies, which "seems to have 40% market share, messed up and is unable to confirm that a plant, a major plant, is safe and free of contamination… And that plant has shut down."
"But let's be very clear," he continued to blather, blaming capitalism rather than government policies. "This is a capitalist country. The government does not make baby formula, nor should it. Companies make formula… So the most important thing to do right now, of course, is to get that plant in Michigan up and running safely. And that's the work that's going on between the company and the FDA."
Asked about the contribution skyrocketing inflation has added to the problem, Buttigieg again deflected by saying that four companies have a monopoly on making baby formula in this country, "which we should probably take a look at."
To leftists like Buttigieg, governments are never the problem — the free market is.