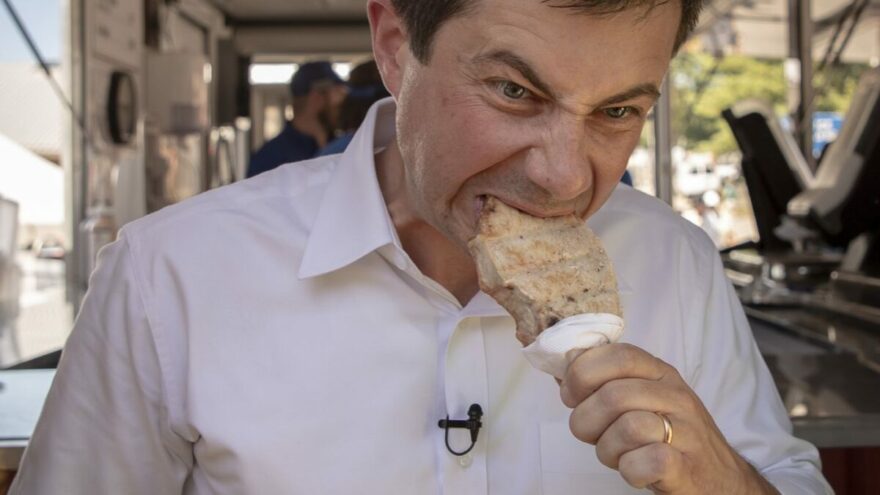 Buttigieg: 'I'm Not Going to Apologize' for Paternity Leave
October 18, 2021
Sunday on CNN's State of the Union, incompetent and AWOL Secretary of Transportation Pete Buttigieg said he would not apologize to anyone for taking 2+ months "paternity" leave while the nation suffers a supply chain crisis.
Buttigieg was shown a video clip in which Fox News Channel's Tucker Carlson said, "Pete Buttigieg has been on leave from his job since August after adopting a child – paternity leave, they call it – trying to figure out how to breastfeed. No word on how that went."
Asked for a response, Buttigieg said, "As you might imagine, we are bottle feeding and doing it at all hours of the day and night. I'm not going to apologize to Tucker Carlson or anyone else for taking care of our premature twins. The work we are doing is joyful, fulfilling, important work — it's important work, and it's work that every American ought to be able to do whether they welcome a new child into their family… It's past time to make it possible for every American, mother and father, to take care of their children when a new child arrived in the family."
News flash, Pete: American parents have always managed to take care of newborn twins without both parents taking over two months off work, particularly when one of those parents is responsible for managing a nationwide crisis affecting literally hundreds of millions of Americans. Quit pretending you're a mom and do your job.