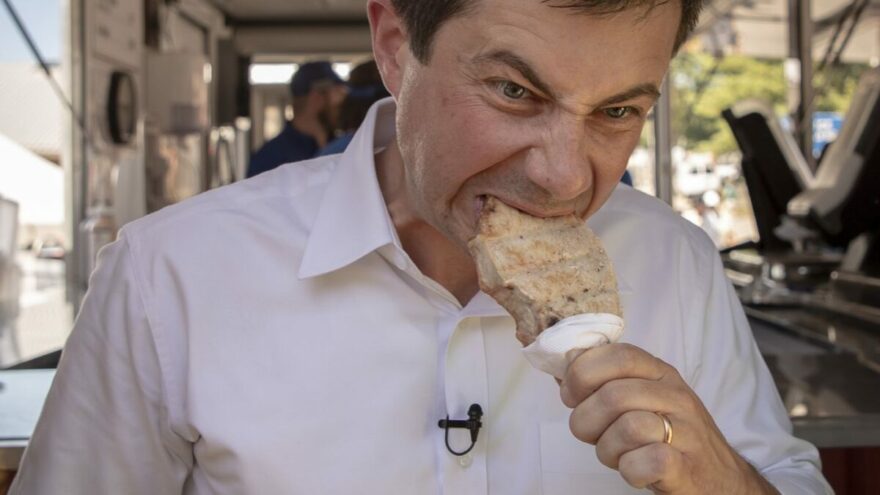 Buttigieg: Government Will Hold Southwest Airlines Accountable
December 28, 2022
Tuesday on CNN's Situation Room, Transportation Secretary diversity hire Pete Buttigieg said the government will hold Southwest Airlines accountable for canceling thousands of flights over a system meltdown.
Buttigieg said, "I conveyed to the CEO our expectation that they are going to go above and beyond to take care of passengers and to address this. They indicated a number of issues that they're having with systems, legacy systems for managing their schedule and where their crews are, but the bottom line is the rest of the aviation system has been on the road to recovery since the worst days of the storm going into Friday of last week.
"As of today, as I'm looking at the different airlines, most of them are in the low single digits in terms of cancellation rates, averaging about five percent for all of the other airlines. For Southwest right now, we appear to be north of 70 percent. So their system really has completely melted down. And I made clear that our department will be holding them accountable for their responsibilities to customers, both to get them through this situation and to make sure that this can't happen again," he continued.
Speaking of holding people accountable, radical-left activist and former politician Nina Turner slammed Buttigieg on Tuesday for the nation's supply chain and transportation woes: "What's happening with the railroads, airlines & the supply chain is a result of a small city mayor being made the Secretary of Transportation as a means to pad his resume for President," she tweeted. "Secretary Buttigieg is a prime example of failing up."