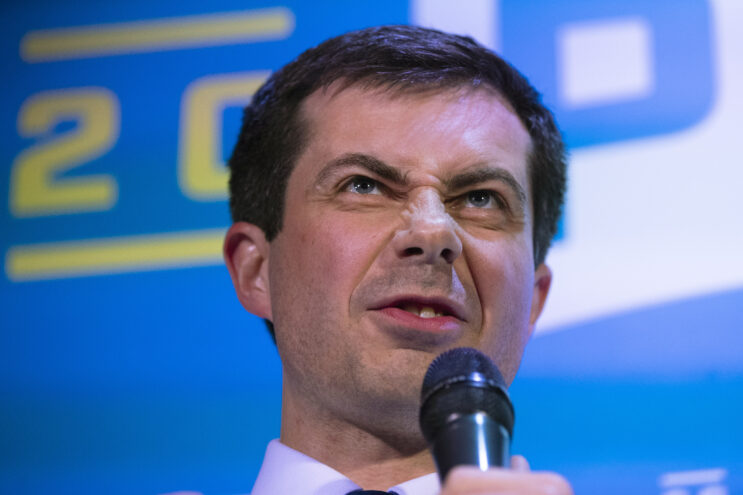 Buttigieg: DeSantis Trying to Prove Manhood by Posing With 'Oiled Up Bodybuilders'
July 3, 2023
Sunday on CNN's State of the Union, Transportation Secretary diversity hire Pete Buttigieg said it is strange Gov. Ron DeSantis (R-FL) is trying to prove his own manhood by putting up a video that splices images of himself in between "oiled-up shirtless bodybuilders."
Anchor Dana Bash asked, "Mr. Secretary, Ron DeSantis' campaign tweeted a video attacking President Trump for his past support for LGBTQ Americans. He touted DeSantis' own record of restricting their rights. I want you to look and listen to just part of that long video."
After the video played, Bash said, "What's your reaction to that video?
Buttigieg said, "You know, I'm going to choose my words carefully, partly because I'm appearing as Secretary, so I can't talk about campaigns, and I'm going to leave aside the strangeness of trying to prove your manhood by putting up a video that splices images of you in between oiled-up shirtless bodybuilders, and just get to the bigger issue that is on my mind whenever I see this stuff in the policy space, which is, again, who are you trying to help? Who are you trying to make better off? What public policy problems do you get up in the morning thinking about how to solve?"
Considering that Buttigieg hasn't solved a single problem as Transportation Secretary, maybe he needs to worry less about DeSantis' manhood and more about doing his job.