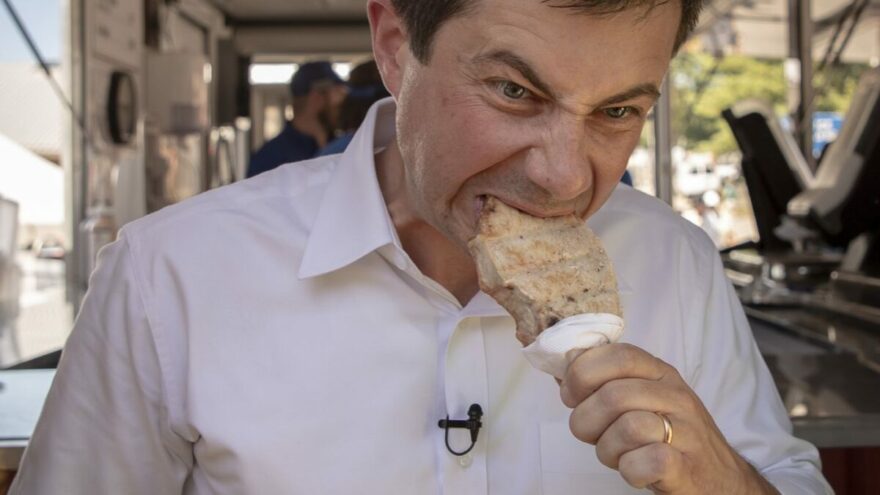 Buttigieg Complains: Too Many White Construction Workers
February 14, 2023
Speaking at the National Association of Counties Conference Monday, Transportation Secretary diversity hire Pete Buttigieg suggested that there are too many white people working in construction, choosing to make these remarks nearly two weeks after the toxic chemical train derailment on the Ohio-Pennsylvania line.
"We have heard way too many stories from generations past of infrastructure where you got a neighborhood — often a neighborhood of color that finally sees the project come to them — but everyone in the hard hats on that project looking like, you know, doing the good paying jobs, [they] don't look like they came from anywhere near the neighborhood," he said, essentially suggesting that that there are too many white construction workers.
"You can build community wealth that will help close wealth gaps in this country if we can tear down those barriers, but that happens at the delivery level," he added.
The race-obsessed Buttigieg's remarks came well over a week after the derailment of a train carrying toxic chemicals in Ohio, which forced residents of East Palestine to temporarily evacuate. He made no mention of the incident, finally releasing a statement about it Monday evening in which he assured the public that he is "concerned" while vaguely promising to investigate and hold those responsible accountable.
But first, he has to focus on his priority of achieving racial equity in the workforce.