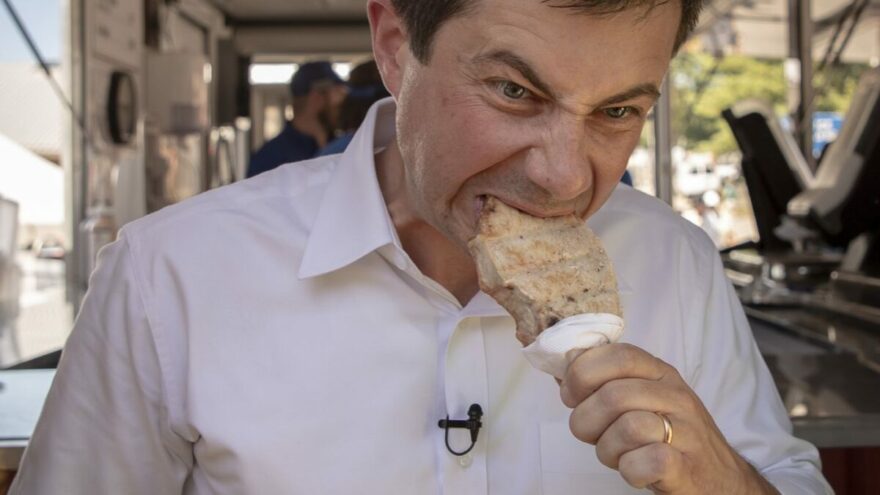 Buttigieg: Biden Administration's First Year 'Was Extraordinary'
February 2, 2022
Sunday on MSNBC's PoliticsNation, Secretary of Transportation Pete Buttigieg, still fresh from his recent 2-month maternity leave, praised President Joe Biden's administration's first year in the White House.
"Well, I think the overall focus of this administration is to deliver for Americans," Buttigieg blathered. "And, you know, the first year was extraordinary while facing extraordinary challenges on delivering things like getting shots into arms, getting checks into pockets, creating jobs — never seen before for any president in their first year."
Fact check: the Biden administration is widely viewed by Americans as "extraordinary" only in the degree of its catastrophic incompetence.
"But we know we have long way to go," he continued. Indeed we do. America has a long way to go to recover from the damage done by Biden, Buttigieg, and their Democrat cohorts.
The diversity hire Buttigieg, who was out of his depth even while still Mayor of South Bend, Indiana, went on to try to hype his area of transportation as "a central piece of what the president, the vice president, and the whole administration are trying to get done." He threw in buzz words like "equity" and "climate" to appeal to his progressive audience, but no one — even in the Biden administration — seriously thinks Buttigieg will ever be central to "Building Back Better."