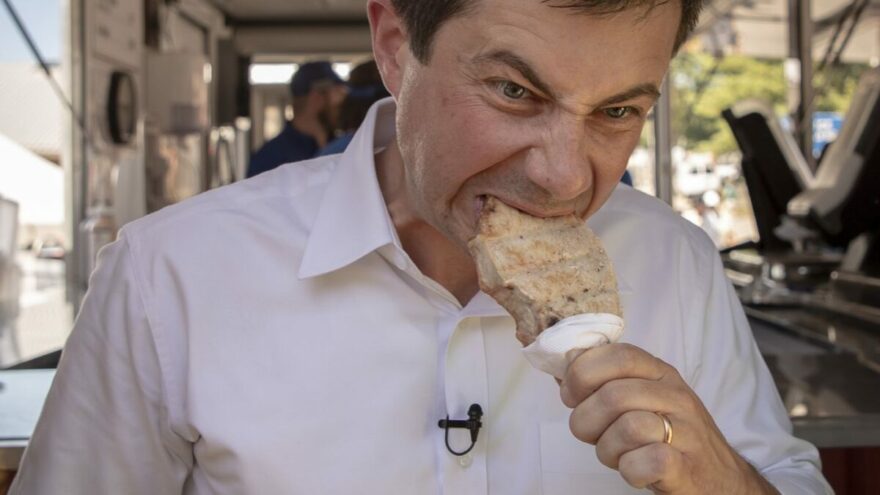 Buttigieg AWOL as Cargo Ship Backlog Blamed for CA Oil Spill
October 7, 2021
As cargo ships back up off the coast of southern California and an undersea pipeline leaked 144,000 gallons of oil into the Pacific, critics are asking what Secretary of Transportation Pete Buttigieg is doing about any of this.
Local and national commenters are wondering where Buttigieg is now and what he is doing to address a cargo crisis that has now caused serious environmental damage to the coastal areas. "Where's the Secretary of Transportation?" asked Fox News Channel's Martha MacCallum on Wednesday.
The failed presidential candidate Buttigieg, who is in way over his head in any government role, did comment Wednesday on Twitter about problems in the U.S. supply chain. He tried to put a positive spin on the economy but did not refer to the oil spill: "As our economy continues to recover and consumers purchase a record number of goods, the world is facing major supply chain disruptions. President Biden formed a Task Force in June that is hard at work engaging industry to address supply and demand mismatches."
Oooh, a task force. Forming a task force is what you do to give the impression that you are actually taking action to solve a problem.
In July, the incompetent diversity hire Buttigieg hosted a virtual roundtable discussion about the problems at the L.A. and Long Beach ports. However, in the months that followed, the problem has exacerbated with no action from Buttigieg.