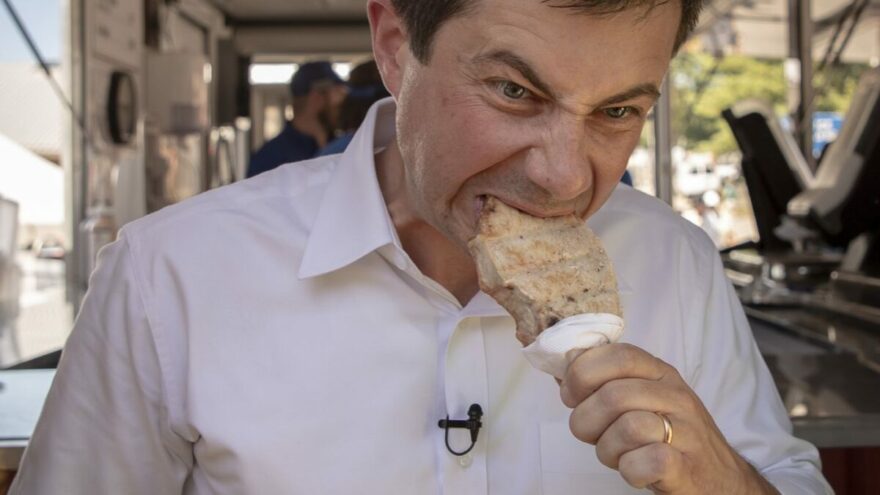 Buttigieg, 'Amtrak Joe' Biden Talk Electric Cars at Auto Show
September 15, 2022
The Washington Post reports that President Biden and Secretary of Transportation diversity hire Pete Buttigieg addressed the Detroit Auto Show Wednesday to boast about their infrastructure policies, even as a massive rail strike looms that could shut down freight and some passenger traffic.
Biden, who adopted the nickname "Amtrak Joe" due to his penchant for commuting on the (expensive) Amtrak Acela train from his home in Wilmington, Delaware, to the Senate in Washington, DC, appeared alongside other Democratic politicians to boost electric vehicles which the so-called "Inflation Reduction Act" encourages American drivers to purchase.
Buttigieg's presence alongside Biden was touted ahead of the event, though Buttigieg's portfolio means he is responsible for the nation's rail network, which last experienced a strike 30 years ago.
Two of the largest unions — representing 57,000 conductors and engineers — have not agreed to a deal, which could prompt a major strike or the railroads to lock out passenger rail agencies and workers. Disruptions are already being felt. Amtrak said it is canceling all of its long-distance trains starting Thursday and other rail systems are bracing for shutdowns.