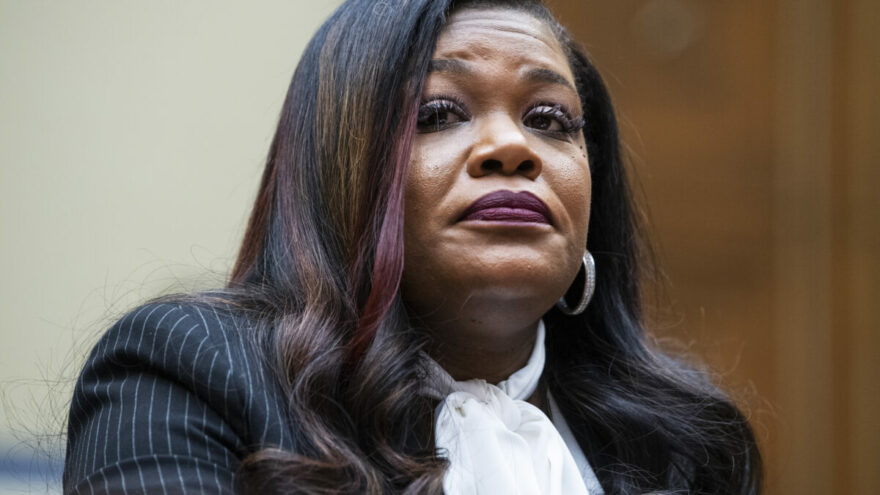 Bush: Missouri's AG Not Pro-Life, He Opposed School Masking
June 28, 2022
Friday on CNN's AC360, radical racist Rep. Cori Bush (D-MO) argued senselessly that Missouri Attorney General Eric Schmitt (R) isn't pro-life because he opposed "children wearing masks in school" during the pandemic.
Bush stated that she's thinking of "people being able to see, people in this community seeing that there is still support, people getting the information that they are still able to access services, even with all the horrific news of today coming down from SCOTUS."
That "horrific news" was the Court's reversal of the Left's sacramental "right" to murder their inconvenient unborn.
"But then also, locally here in Missouri from the Attorney General. But we have been telling people, yes, that happened. Yes, nine un-elected Supreme Court justices, yes, that decision came from them. Yes, we have this Attorney General who cares so much about life that he was also the one that was fighting against children wearing masks in school. Because he cares about life so much. But we are making sure there are advocates, abortion providers, there are community members, people who are doing the work to make sure that people are still able to access care, even though, as of today, in Missouri, you are not able to get an abortion."
Apart from the fact that abortion is not "care," AG Schmitt opposed the physically and emotionally damaging school mask mandates precisely because he cares about children. In contrast, someone who advocates for the killing of the unborn by definition does not care about children. But that's not logic that a stupidly dogmatic totalitarian like Cori Bush will accept.