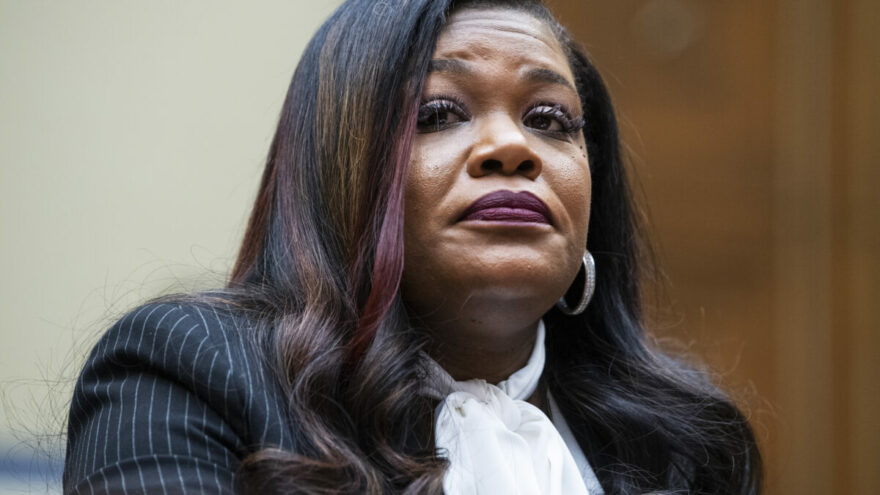 Bush: Lawmakers Who Took Part In Jan. 6 Should Be Expelled
October 6, 2022
Wednesday on MSNBC's race-mongering propaganda outlet The ReidOut, radical Rep. Cori Bush (D-MO) said lawmakers who participated in the events at the U.S. Capitol on January 6, 2021 should be investigated and potentially criminally charged.
Bush said, "I remember being in the chambers and in the gallery listening to one of my colleagues say, those are my people outside. I'm standing up for my people that are outside. Well, you people, this Republican said that your people were scaling walls an hour or two later. Your people killed people. Your people put our lives in danger. Your people are the ones that are, some of them are in jail right now for this."
They are in jail for it because the Biden administration is treating them as political prisoners and denying them due legal process. As for "people killing people" that day: the only person killed that day was an unarmed female protester (all the protesters were unarmed), shot dead by Capitol police.
She added, "Hopefully, if there are any people in Congress that actually good participate in the overturning of the democratic election if any of them participated, they have to be investigated. They need to be expelled from Congress. If there are criminal charges, those should happen."
For the bazillionth time: there was no insurrection on January 6, only a setup by Deep State operatives to paint Trump supporters as domestic terrorists. So in that sense, yes, any lawmakers who participated in that setup should be expelled and criminally charged.