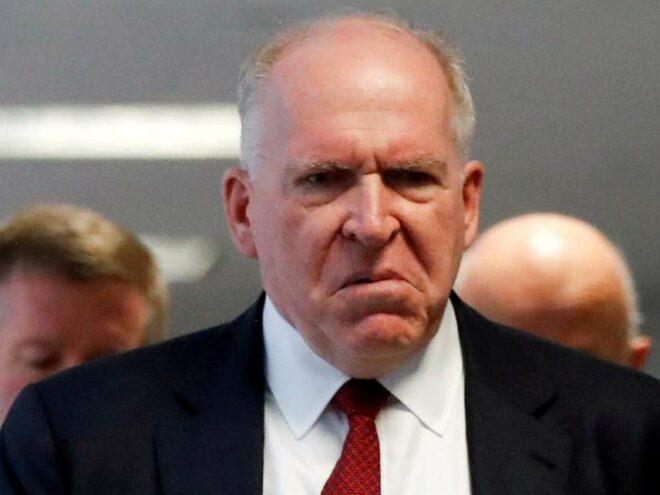 Brennan: Trump, Saudi Prince Relationship Raises Questions
February 15, 2023
Tuesday on MSNBC's Deadline, former CIA Director and Deep State traitor John Brennan said that former President Trump's relationship with Saudi Crown Prince Mohammed bin Salman raised "legitimate questions" about foreign interference in U.S. elections.
Brennan said, "I think it's quite clear that Donald Trump never believed that U.S. laws and ethics and principles apply to him. He was going to try to use every opportunity while he was president, and also, I think, in his post-presidency, to advantage himself financially, politically, whatever ways. So I do think there are serious questions that have been raised by this recent reporting about what might have taken place in the waning days of the Trump administration in terms of understandings or agreements.
"But also afterward, what is the relationship right now between Trump, Kushner and the Saudi Crown Prince?" he continued. "Trump is a declared candidate for the presidency of the United States. The fact that there's a lot of money moving around in many different ways raises some very serious legitimate questions about whether or not this amounts to some type of foreign interference in the political processes here in the United States."
Brennan doesn't care about ethics at all; he cares about power. He doesn't care about the unprecedented presidential corruption in the current administration, nor about the unprecedented foreign interference in political processes under the China-bought-and-owned Democrat Party. He only cares about keeping Trump out of the White House because Trump will disrupt the status quo and put an end to the behind-the-curtain power for which Brennan lusts.