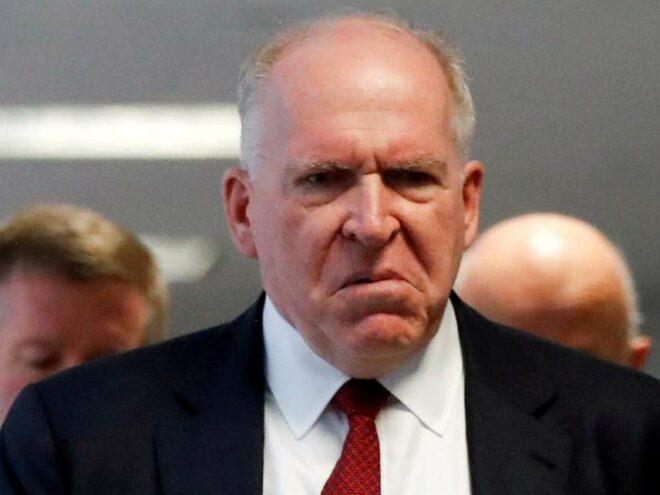 Deep State Operatives to Testify Before Committee on Hunter Biden Laptop Letter
May 5, 2023
Former Deep State intelligence operatives John Brennan and James Clapper will testify this month before the House Judiciary Committee's weaponization of the federal government panel about the statement they signed in 2020 discrediting the bombshell story about Hunter Biden's laptop, according to Breitbart News.
The former CIA Director Brennan (pictured above) and former Director of National Intelligence Clapper will appear before the panel in behind-closed-door interviews on May 11 and May 17, respectively.
Brennan and Clapper were two of the most well-known signatories on the infamous statement that 51 former intelligence officials issued in October 2020, weeks ahead of the last presidential election. The statement cast doubt on a New York Post story about then-candidate Joe Biden and his son Hunter.
The Post's story revealed damning information about the Biden family's business dealings based on information found on an abandoned laptop of Hunter's that the Post had obtained.
The story had "all the classic earmarks of a Russian information operation," Brennan, Clapper, and 49 others wrote at the time, while acknowledging they had no evidence to support the false notion.