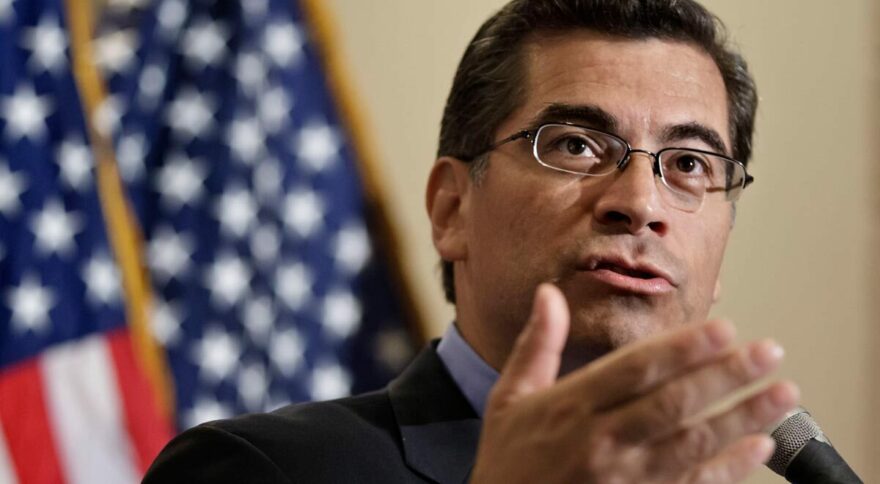 Braun to Becerra: Govt Shouldn't Push Gender Surgery for Kids
May 6, 2022
At a Senate Appropriations Subcommittee on Labor, Health and Human Services, Education and Related Agencies hearing, Sen. Mike Braun (R-IN) confronted Health and Human Services (HHS) Sec. Xavier Becerra over how the Biden administration is promoting life-altering surgeries for children — including breast and genital surgeries.
"Could you explain what irreversible top and bottom sex-change surgeries are and why that is on the portal as well?" Braun asked.
"Senator there as you've just indicated, there are many different types of procedures that can be deployed," Becerra said. "What I will say to you is again, in any case, no individual, no patient, will proceed forward unless his or her doctor has advised of the procedure. And it is considered by the FDA and others who have to go ahead and certify a medicine or procedure to be safe and effective."
"So, I'll try to distill it into a more simple form. In what case would it be appropriate to perform irreversible sex-change surgery on kids?" Braun said.
"Those decisions are made by that individual in consultation with physician and caregivers, and no decision would be made without having consulted appropriately," Becerra said.
"You know, I think the government shouldn't be pushing or have an out there on a portal that moves you towards irreversible sex change therapy, and I think we just need to think about it carefully," Braun, who called the surgeries "almost grotesque." "Because we're navigating into territory that we've never done before as a government."