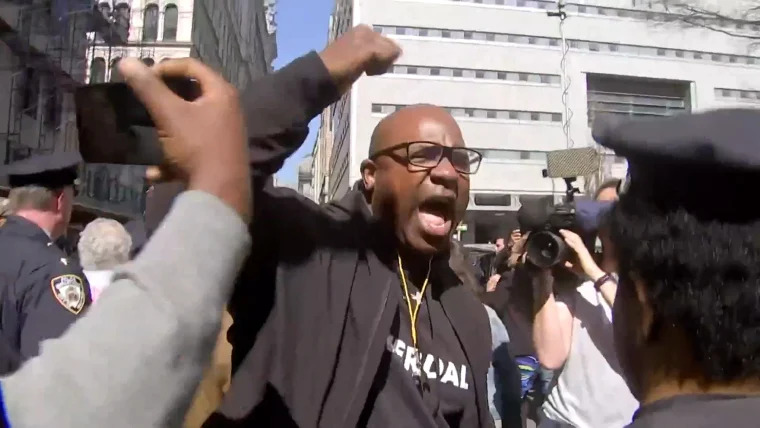 Bowman Concerned that Migrant Crisis Will Make Dems Look Bad Come Election Time
August 9, 2023
In comments to reporters on Tuesday, Rep. Jamaal Bowman, a member of the far-Left Congressional "Squad," expressed that he is getting nervous about how his President Biden and fellow Democrats are mishandling the worsening migrant crisis.
"We need leadership from President Biden, period. We need that leadership right here in New York State, because you know, New York State is struggling," Bowman said. "We're struggling to provide housing and all the support that the migrants need."
More than 93,000 migrants have arrived in New York City since last spring, straining city resources to a critical point.
"Here's the thing, Democrats are looking bad right now in New York State, and that's unacceptable when we have to win at least four congressional seats to take back the House," Bowman said.
Republicans currently hold a 222-212 majority in the House, with one vacancy.
"So hopefully the president is listening," he added.
Bowman seems confused. After all, his President and his Party intentionally invited the tide of illegals flooding over the border that this administration has opened wide. Packing the country with illegals who can be counted on to be turned into Democrat voters is the goal. Crashing the system is the goal. If he's expecting Biden to get the border under control, he'll have to wait until hell freezes over.