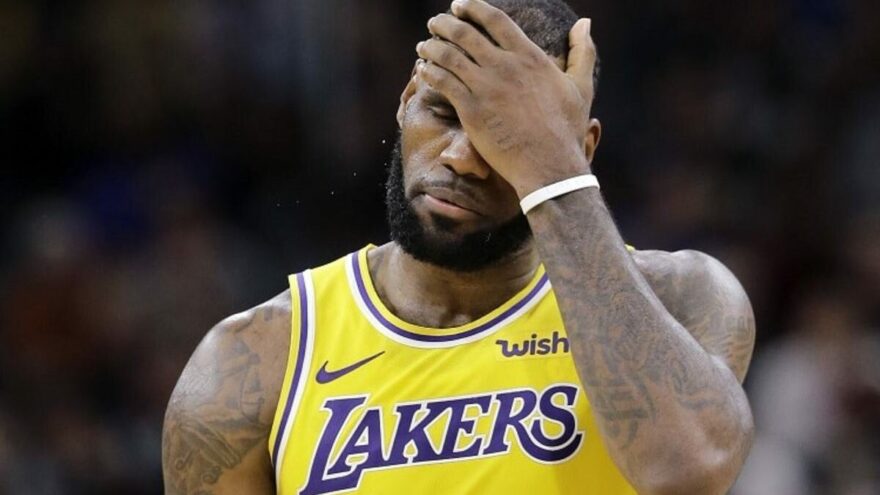 Human Rights Hypocrite LeBron: 'I'm Definitely Woke, for Sure'
December 12, 2022
In an appearance on Amazon's Thursday Night Football simulcast with The Shop, basketball blowhard LeBron James again raised the non-issue of Dallas Cowboys owner Jerry Jones' presence in a 65-year-old photo of a segregation incident at a North Little Rock high school.
Last week, James complained that the sports media didn't ask for his opinion on the 1957 photo, in which a teenage Jones is seen among a group of white students confronting several black students who were being interviewed by the media. The Cowboys owner has explained he was just an interested onlooker when the photo was taken and doesn't remember realizing that he was witnessing a "monumental event" at the time.
"I'm just holding them accountable, letting them know 'I see you," said LeBron during the simulcast, adding, "I'm definitely woke, that's for sure."
He went on to whine that the media is too tough on billionaire athlete/activists who run interference for the Chinese Communist regime. "The media is so quick to hold us athletes, especially Black athletes, to hold us accountable," he insisted. "We can't make mistakes, they want to bring up everything. I wanted to hold the media accountable, the fact that they didn't ask any one of us, I didn't hear a question for any athlete, especially in the basketball world, about the situation."
Maybe it's time reporters held LeBron accountable for his hypocrisy on human rights.