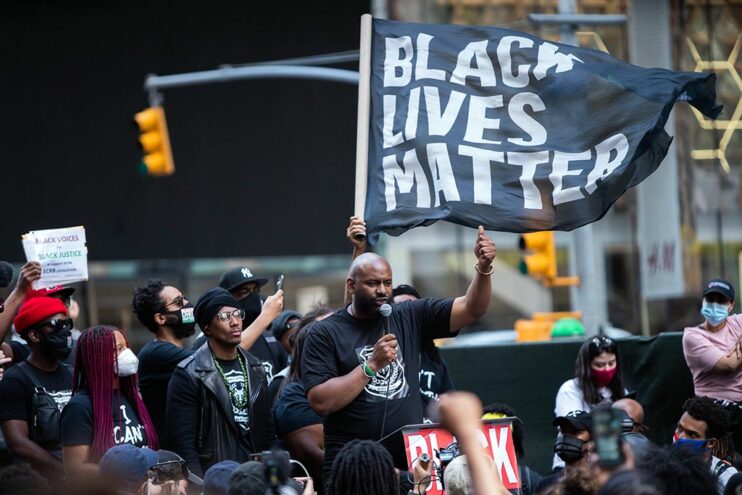 BLM Marks 10-Year Anniversary with 'Defund the Police Week'
July 13, 2023
The Black Lives Matter (BLM) domestic terror movement hit a milestone on Thursday, marking 10 years since its 2013 founding in response to the acquittal of the man who fatally shot 17-year-old Trayvon Martin.
BLM activists and organizations plan to mark the anniversary with in-person and virtual events. Calls to action include a renewed push to defund police departments and reinvest in black communities that purportedly have suffered disproportionately from police brutality, unequal treatment in criminal justice systems, and so-called mass incarceration.
In the wake of Supreme Court decisions that stymied relief from student loan debt held disproportionately by black borrowers and banned affirmative action in higher education, the need for BLM's existence couldn't be more clear, said prominent movement activist Melina Abdullah.
"What this movement moment means is that we have to absolutely redouble our efforts and redouble our commitment to making Black lives matter," said Abdullah. "Ten years in, we're getting a glimpse at what would happen if there were no Black Lives Matter. We're not just going to fight when it's popular, but we're going to fight because we need to fight."
The foundation is marking the 10-year BLM anniversary with the launch of the campaign it's calling Defund the Police Week of Action. On Monday, it released a digital ad renewing 2020 rallying cries for defunding police departments. The organization is also encouraging supporters to ask local and national elected officials to introduce a draft proclamation that establishes July 13 as "Black Lives Matter Day."