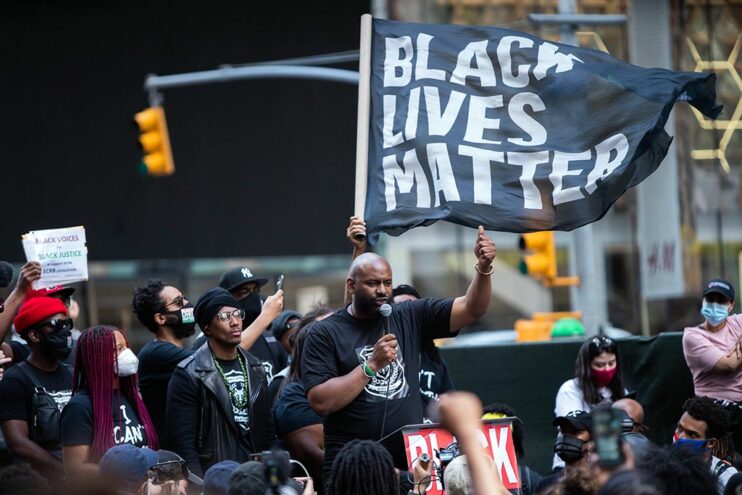 BLM Agitators Win $13.7 Million in Riot Lawsuit, Hamstringing NYPD
September 6, 2023
In response to a legal settlement following the New York City Police Department's response to the 2020 Black Lives Matter riots, the NYPD will be adopting new policies including sending fewer officers to protests in order to protect the rights of activists.
On Tuesday a 44-page agreement was filed in Manhattan federal court that creates a tiered system of response to protests and requires the department to deploy fewer officers to most public protests. The agreement also bans "kettling," a tactic that traps large groups of protestors in order to arrest them.
Under the new tiered enforcement, NYPD commanders will designate protests as one of four tiers. Higher levels of mobilization will be in response to direct threats to public safety or critical infrastructure and lower-tier responses mean that officers must accommodate street demonstrations, including those that block traffic.
In the wake of the death of George Floyd in 2020, rioters set fire to police cruisers and hurled objects at officers. Hundreds of officers were injured while trying to quell the unrest. However, some nonviolent demonstrators were also arrested for low-level misdemeanors, such as blocking traffic or disorderly conduct.
New York State Democratic Attorney General Letitia James filed the lawsuit in 2021 regarding the protestors' civil rights and said in a statement regarding the agreement, "Too often peaceful protesters have been met with force that has harmed innocent New Yorkers simply trying to exercise their rights. Today's agreement will meaningfully change how the NYPD engages with and responds to public demonstrations in New York City."
In July, the City of New York settled a class-action lawsuit filed by George Floyd rioters, agreeing to pay $13.7 million in damages after the plaintiffs claimed that officers had "violated" their rights via the use of "unlawful" tactics.