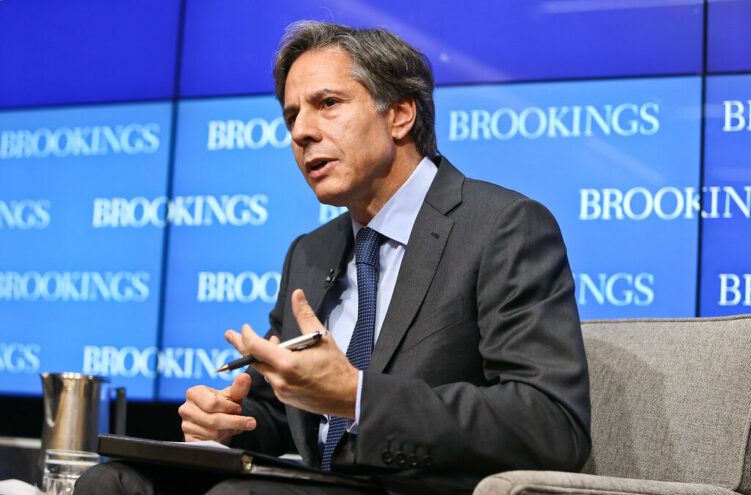 Blinken's James Taylor Moment: Welcomes Bono to State Dept.
April 4, 2022
In an official visit to the State Department on Saturday, Secretary of State Antony Blinken demonstrated the Biden administration's fundamental lack of seriousness by hosting U2 singer Bono amid war raging in Ukraine, nuclear talks with Iran, and a spate of terror attacks in the Middle East.
Blinken welcomed the political activist Bono and invited his staff to pose for photographs, which America's leading diplomat posted to Twitter.
You may recall that Bono recently composed a limerick for Speaker of the House Nancy Pelosi's (D-CA) St. Patrick's Day brunch, a ditty in which Bono compared Ukrainian President Volodymyr Zelensky to the Irish saint.
Blinken is reportedly an amateur guitar player; perhaps he was angling for a spot in Bono's band. In any case, as Breitbart News notes, "he has continued the somewhat unique convention of recent Democratic administrations in turning to rock musicians when ordinary foreign policy seems to falter."
Blinken's fan moment is reminiscent of Secretary of State John Kerry trying to defuse French terrorism concerns by hosting a performance of "You've Got a Friend" by folk-rock legend James Taylor in the wake of the terror attack at the Charlie Hebdo offices in Paris in 2015.