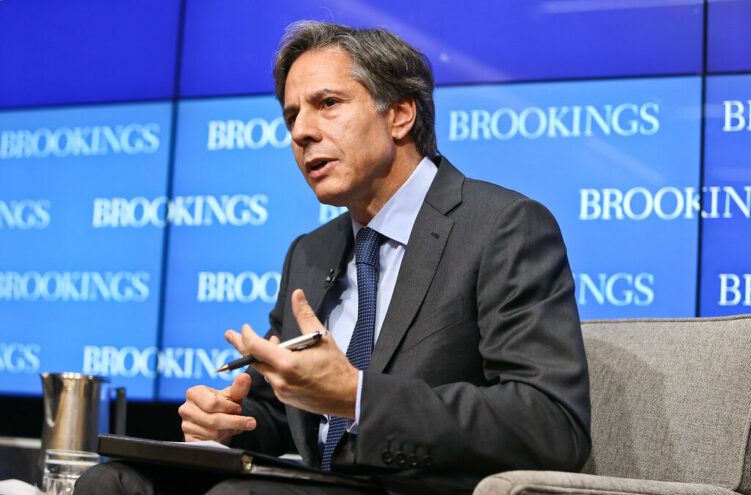 Blinken Plays the Blues to Launch Global Music Diplomacy Initiative
October 2, 2023
At the state department last Wednesday, U.S. Secretary of State Antony Blinken launched a global initiative to elevate music as a diplomatic tool by strapping on an electric guitar and singing the blues classic "Hoochie Coochie Man."
"I couldn't pass up tonight's opportunity to combine music and diplomacy. Was a pleasure to launch @StateDept's new Global Music Diplomacy Initiative," the ineffective diplomat tweeted on Thursday.
The Global Music Diplomacy Initiative aims to support U.S. foreign policy goals by creating a music ecosystem that expands "economic equity and the creative economy, ensures societal opportunity and inclusion, and increases access to education."
The initiative will see, for example, U.S. rappers heading to Nigeria to discuss using music to address conflict.
"For generations, U.S. diplomacy has worked to harness the power of music to actually build bridges, to foster collaboration between Americans and people around the world," Blinken stated in a pre-performance address. "You don't have to know any history to connect the feelings behind the music because music at its core is about a bond rooted in our shared humanity."