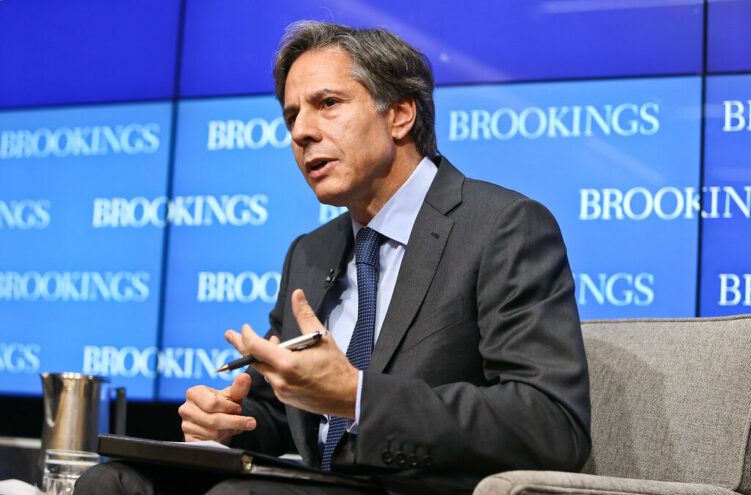 Blinken Returns To Ukraine To Meet With Grifter Zelensky
September 6, 2023
Secretary of State Antony Blinken made another surprise visit to Ukraine on Wednesday to meet with Ukrainian President Volodymyr Zelensky as the country's war with Russia drags on.
State Department spokesman Matthew Miller said the purpose of the trip is to "demonstrate the United States' unwavering commitment to Ukraine's sovereignty, territorial integrity, and democracy, especially in the face of Russia's aggression."
The visit comes as President Biden urged Congress to approve even more American funding for Ukraine, despite a recently-released report from the Department of Defense which showed that criminal gangs were likely taking military equipment and weapons from the front lines.
"Returned to Kyiv today to meet with our Ukrainian partners to discuss their ongoing counteroffensive, future assistance and reconstruction efforts, and above all, to reinforce the unwavering U.S. commitment to Ukraine," Blinken posted to X (formerly Twitter).
"We want to make sure that Ukraine has what it needs, not only to succeed in the counteroffensive, but has what it needs for the long term, to make sure that it has a strong deterrent," Blinken added.
Some Republicans have voiced concerns over the sh*tload of money already allocated to Ukraine and the spending's impact on inflation and the national debt. Sen. Tammy Duckworth (D-IL) has said that she would oppose a move to separate federal funding for disaster relief at home from funding for Ukraine.