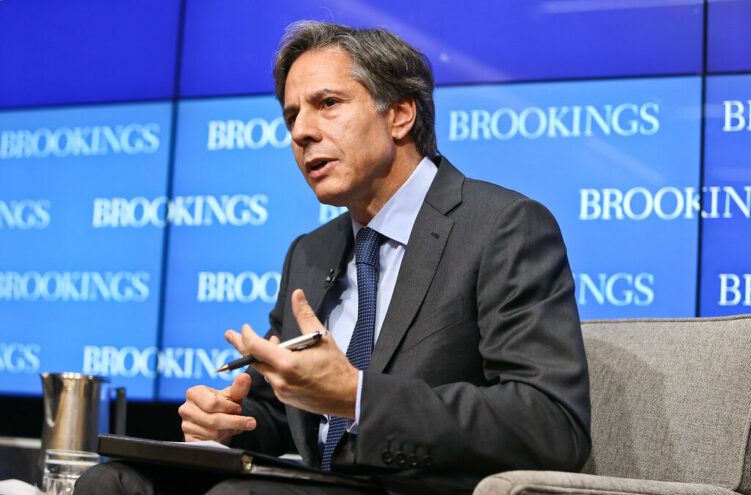 Blinken Launches Review of How Employees Can Get Abortions
June 29, 2022
Ineffectual Secretary of State Antony Blinken sent a message to State Department employees saying he has launched a review of how all employees can access abortions going forward, according to an internal e-mail obtained by Breitbart News.
"Team, I wanted to be sure you all saw the public statement I issued a moment ago. I know many of you may be concerned, saddened, or angry in light of today's news. I have instructed Under Secretary [John] Bass to manage a review of how we can make sure that all of our employees can access the reproductive healthcare they need going forward," the bland cipher Blinken wrote in the message.
An anonymous State Department employee who provided the message to Breitbart said, "Seems strange for the State Department to weigh in on Roe v. Wade, and assume all State Department employees were 'concerned, saddened, or angry.'"
It's not strange at all when one considers that the Biden administration is far Left, and abortion is the far-Left sacrament.
"Let me be clear," Blinken stated in an earlier public statement, "under this Administration, the State Department will remain fully committed to helping provide access to reproductive health services and advancing reproductive rights around the world. And this Department will do everything possible to ensure that all our employees have access to reproductive health services, wherever they live. We will not waver from this commitment."
Just for clarification: abortion is not "reproductive health"; it is infanticide, and that moral horror is, as Blinken himself said, a commitment from which the Biden administration "will not waver."