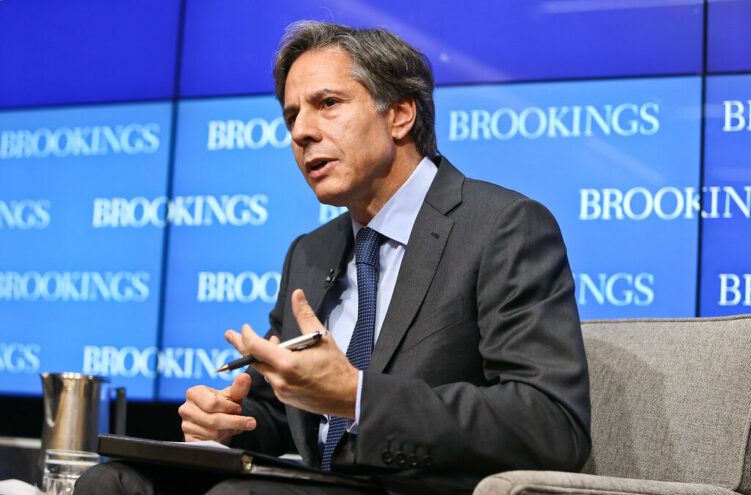 Blinken Launches Highest-Level Trip to China by U.S. Official in 5 Years
June 20, 2023
Secretary of State Antony Blinken landed in Beijing early Sunday morning to begin the highest-level trip by a U.S. official to China in nearly five years, according to Breitbart News.
Blinken and his aides opened the two-day diplomatic foray by meeting Foreign Minister Qin Gang, nearly five months after an earlier Blinken visit was postponed following the passage of a suspected Chinese spy balloon through U.S. airspace.
That flight sparked a major diplomatic stand off between the world's two largest economies which Blinken now hopes he can take steps to mend while quelling criticism back home that the Biden administration's response to the incursion was too little, too late.
The meeting was business-like, underscoring the chilly relations that have developed between the two superpowers in recent years, the BBC reports.
It is not clear whether he will meet Chinese President Xi Jinping. Blinken said he hoped to meet Xi in the next few months.
"If we want to make sure, as we do, that the competition that we have with China doesn't veer into conflict, the place you start is with communicating," Blinken told reporters on Friday before his departure for the Communist state.