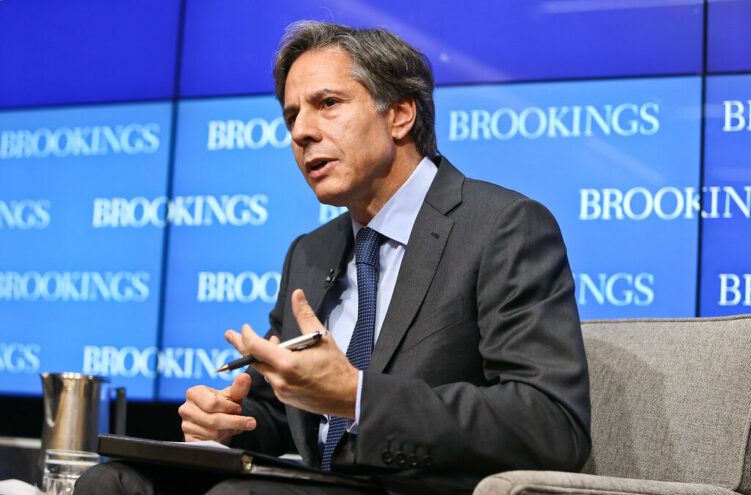 Blinken Forced into Israeli Bomb Shelter During Hamas Attack
October 17, 2023
U.S. Secretary of State Antony Blinken was forced to take cover in a bomb shelter during a visit to Israel on Monday when the Palestinian terror group Hamas launched a barrage of rockets toward the country's major cities.
As Corpus Christi, Texas, NBC affiliate KRIS-6 reported:
U.S. Secretary of State Antony Blinken and Israeli Prime Minister Benjamin Netanyahu were forced to seek shelter in a bunker after rocket sirens went off in Tel Aviv on Monday, according to State Department spokesman Matthew Miller.

…

Miller said Blinken, Netanyahu and other officials have since relocated to an Israel Defense Forces command center to continue their discussions.
Blinken came to Israel last week to offer U.S. support in the wake of the terror attacks by Hamas on Oct. 7. He also toured several Arab capitals in the region to urge opposition to terror, and to discuss humanitarian aid to Palestinian civilians.
Israel is preparing a ground invasion of Gaza to exterminate Hamas following decades of the organization's terror attacks, including tens of thousands of rockets and mortars targeting Israeli civilians, and the kidnappings of soldiers and civilians.