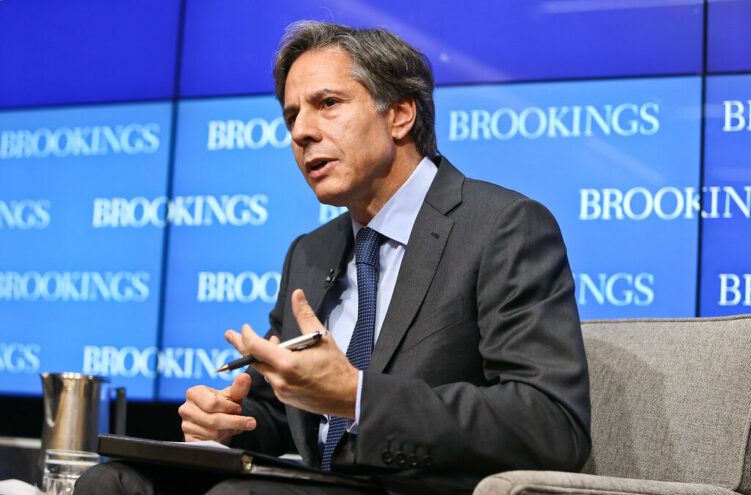 Blinken Deletes Post Calling for Israel-Hamas 'Cease-Fire'
October 10, 2023
Secretary of State Antony Blinken took to social media Sunday regarding Hamas' deadly strikes on Israel, but one post was taken down following online backlash.
"Turkish Foreign Minister @HakanFidan and I spoke further on Hamas' terrorist attacks on Israel. I encouraged Türkiye's advocacy for a cease-fire and the release of all hostages held by Hamas immediately," read Blinken's post on X, formerly Twitter.
"The Biden Administration is showing its true colors. Once Israel indicated it was going on offense into Gaza, Blinken encourage a cease-fire," Rep. Mike Waltz (R-FL) tweeted in response with a screenshot of the now-deleted post.
"Anyone demanding Israel not 'escalate' or calling for a 'cease-fire' is either out of touch with this unfortunate reality or sympathizes with Hamas," Sen. Marco Rubio (R-FL) tweeted.
"It seems that US Secretary of State #Blinken deleted yesterday's tweet where he 'encouraged' Hamas-supporting Turkey arranging a cease-fire between Hamas and Israel. Are there any actual adults in charge in Foggy Bottom? #IsraelUnderAttack," retired U.S. diplomat Alberto Miguel Fernandez said.
The State Department said nine Americans have been killed so far in the attacks by Hamas, which began on Saturday.