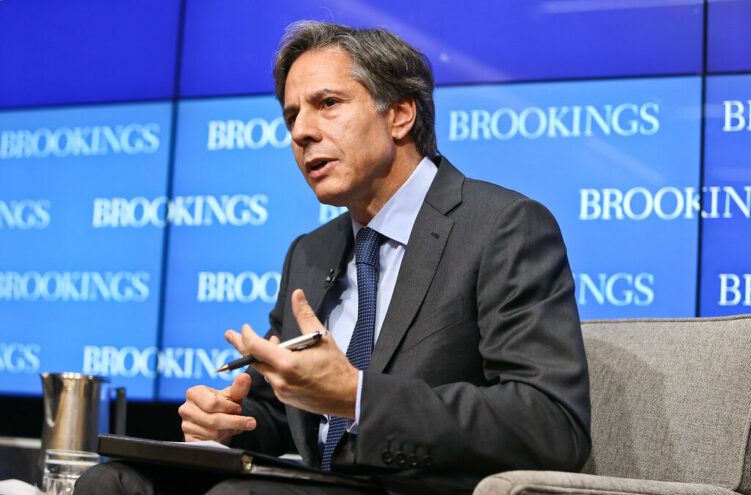 Blinken 'Concerned' Taliban's Interim Govt Not 'Inclusive'
September 9, 2021
At a press conference at Ramstein Airbase in Germany on Wednesday, worthless Secretary of State Antony Blinken expressed concern over the interim Taliban government in Afghanistan, hilariously complaining it is not "inclusive" enough.
"We're assessing the announcement but despite professing that a new government would be inclusive, the announced list of names consist exclusively of individuals or members of the Taliban or their close associates and no women," Blinken blathered. "We're also concerned by the affiliations and track records of some of those individuals. We understand that the Taliban has presented this as a caretaker cabinet. We will judge it and them by its actions. The international community's made clear its expectation that the Afghan people deserve an inclusive government."
He should be concerned about the "track records" of many in the interim government, because among them are senior Taliban leaders wanted for attacks against American forces, several of them released by former Subversive-in-Chief Barack Obama in a prisoner exchange. In addition, the interim government is led by Mullah Mohammad Hassan Akhund, who is on a United Nations blacklist. The acting interior minister is Sirajuddin Haqqani, leader of the Haqqani terrorist group.
Maybe Blinken and his doddering boss in the White House should have taken that into consideration before they surrendered the country to the Taliban. Or maybe they did and surrendering Afghanistan to the Taliban and its Chinese partners was the Biden administration's intention.