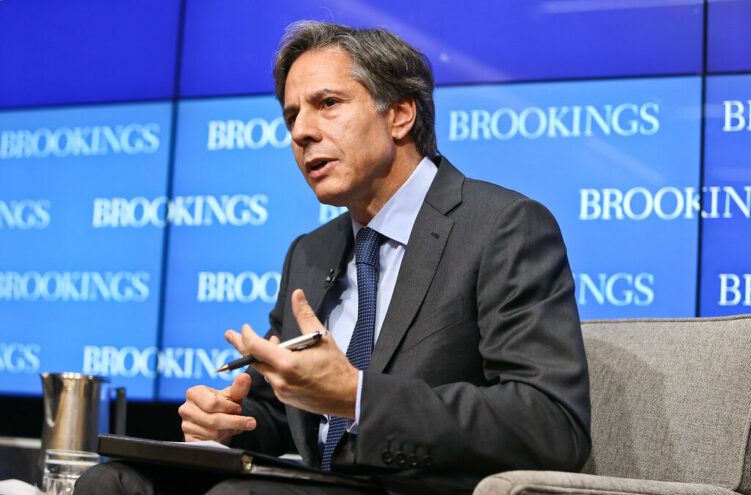 Blinken Can't Guarantee U.S. Aid to Gaza Won't Go to Hamas
November 2, 2023
Feckless Secretary of State Antony Blinken told the Senate Appropriations Committee on Tuesday there was no way to guarantee that some of the U.S. aid sent to Gaza would not be seized by Hamas terrorists, who are also the elected government of the territory.
"Can I promise you in this committee that there'll be 100 percent delivery to the designated recipients? No, there will inevitably be some spillage," Blinken said. "We haven't seen it to date, but I think we have to anticipate that. But the overwhelming, overwhelming majority of the assistance thus far is getting to people who need it. And we need more."
The people who need assistance are the people of Israel, who suffered a 9/11-level terrorist attack a month ago. The Palestinians already get more aid per capita than any people in the world.
Blinken told the Senate, "Before the conflict in Gaza, before Hamas's aggression against Israel and its response, the U.N. and other agencies and other organizations providing relief were sending in between 500 and 800 trucks a day. Right now, we're up to almost 60. We're trying to get to 100 this week."
Blinken claimed the Biden administration has worked with Israel, Egypt, U.N. agencies, and "other actors" to ensure humanitarian aid would reach Palestinian civilians without falling into the hands of "people who don't need it."
Good luck with that. There is literally no other entity in Gaza that can manage the humanitarian aid or stop Hamas from appropriating all of it for use in committing more acts of terror.