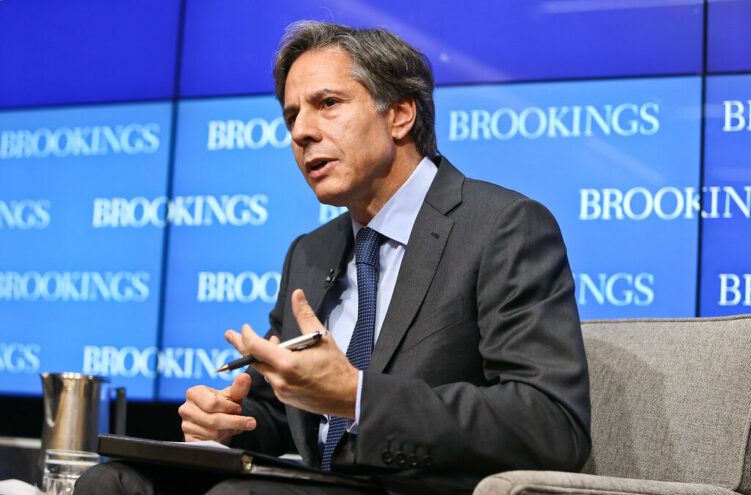 Blinken: Biden Has 'Engagement' on Gay Rights With Saudi Arabia
June 21, 2022
At a press event billed as "the first-ever briefing for LGBTQI reporters" by Politico, ineffectual Secretary of State Antony Blinken explained that he brings up gay rights "invariably, in every conversation" with his Saudi counterpart, Foreign Minister Faisal bin Farhan al-Saud, when responding Thursday to growing criticism of President Biden's upcoming trip to Saudi Arabia.
"There are a lot of different things" that constitute America's interests in the country, Blinken told Politico, adding that "we have real engagement" with the Foreign Minister on the topic of LGBT rights.
The Saudis, you will recall, regard homosexuality as a capital offense. The Biden administration, on the other hand, has stupidly made promoting LGBT culture a central platform of its international agenda.
Blinken said human rights are only one part of America's foreign policy and "everything has to be reflected in what we do."
Asked if foreign leaders point out that LGBT rights are under attack in states across America, Blinken admitted, "I, not infrequently, get that response."
Fact check: no LGBT rights are "under attack" in the U.S. If anything, the the government and woke corporate America are in the grip of a desperate obsession to virtue-signal support for, and to celebrate, every sexual perversion known to man.