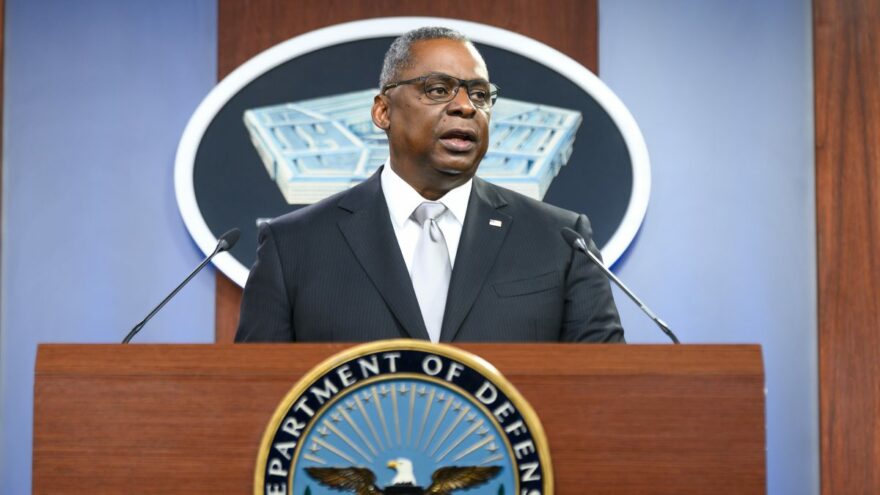 Blinken, Austin to Meet With Gulf Allies on Afghanistan
September 6, 2021
According to Breitbart News, the Biden administration is sending worthless Secretary of State Antony Blinken and traitorous Defense Secretary Lloyd Austin (pictured above) to the Middle East to try to patch up the butchered exit from Afghanistan.
According to a State Department official, the trip "will underscore our enduring partnerships with these countries as well as our deep gratitude for their support for our ongoing effort in Afghanistan."
The incompetent pair will leave for Doha, Qatar, then travel to Ramstein airbase in Germany to meet with Afghan refugees. There, Blinken will participate in a virtual call with leaders from 20 other countries to discuss the future of Afghanistan.
Secretary Austin will thank Qatar leaders for their partnership during the evacuation mission before heading to Bahrain to meet with Marines who carried out the mission in Kabul. He will then head to Kuwait and Saudi Arabia to meet with leaders concerned about the destabilization that has taken place in Afghanistan.
On Friday, Blinken explained, "There are a lot of extremely complex logistical issues to address and coordinate. We're working through them as quickly and as methodically as we possibly can."
The reason those issues even exist is because the hapless Biden administration allowed the savage Taliban to take over the country literally overnight after the withdrawal of the American military.