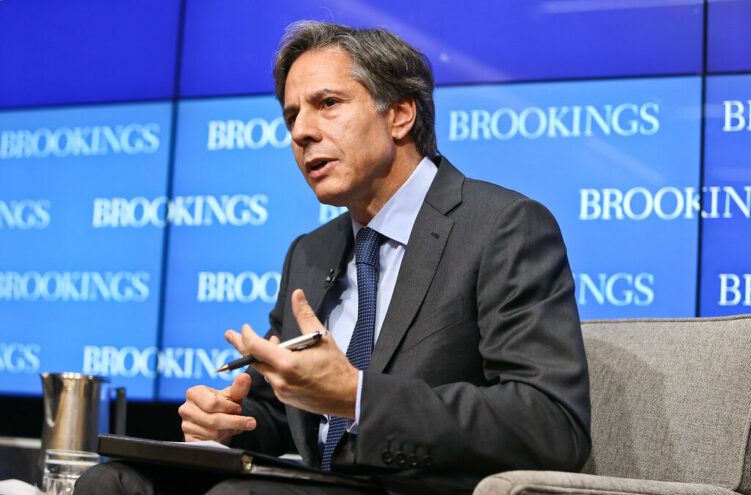 Blinken: U.S. 'Insufficiently Vocal' About Atrocities in Ethiopia
March 17, 2023
During a press conference on Wednesday, Secretary of State Antony Blinken apologized to the Ethiopian press that America was "insufficiently vocal" about past human rights abuses in the country.
Hostilities in the Ethiopian war – which became an international conflict in 2022 when reports surfaced of Eritrea sending its soldiers into the blockaded Tigray region – erupted in late 2020 as a result of attacks on government facilities by the Tigray People's Liberation Front (TPLF). The TPLF is a Marxist political party with a militia wing that was once the ruling party in the country. Current Prime Minister Abiy Ahmed, a Nobel Peace Prize winner, outlawed the TPLF and designated it a terrorist organization, launching full-scale military hostilities not just against the TPLF, but the entirety of the TPLF region.
Abiy mobilized to blockade Tigray, home to the minority Tigrayan ethnic group, and prevent the entry of food and vital medicines, prompting a massive humanitarian crisis many human rights experts designated a genocide, or, less formally, an act of ethnic cleansing.
The TPLF has also been accused of rampant human rights atrocities, particularly raids against Amharic villages featuring mass killings and the rape of a significant percentage of women and girls in affected communities. Abiy is a member of the plurality Oromo ethnic group.
The war is believed to have taken hundreds of thousands of lives. Reports also continue to surface throughout Ethiopia of atrocities – including killings and rape – of civilians by both sides of the war.
Blinken encouraged both sides to admit to their "atrocities and their devastating consequences" in the war. In an apparent attempt to lead on that effort, Blinken seemed to apologize on behalf of the United States for the TPLF-Abiy conflict. "For our part, the United States acknowledges the human rights violations and repression committed during the past three decades – actions which sowed the seeds of future conflict," Blinken said. "We and others were insufficiently vocal about those abuses in the past."