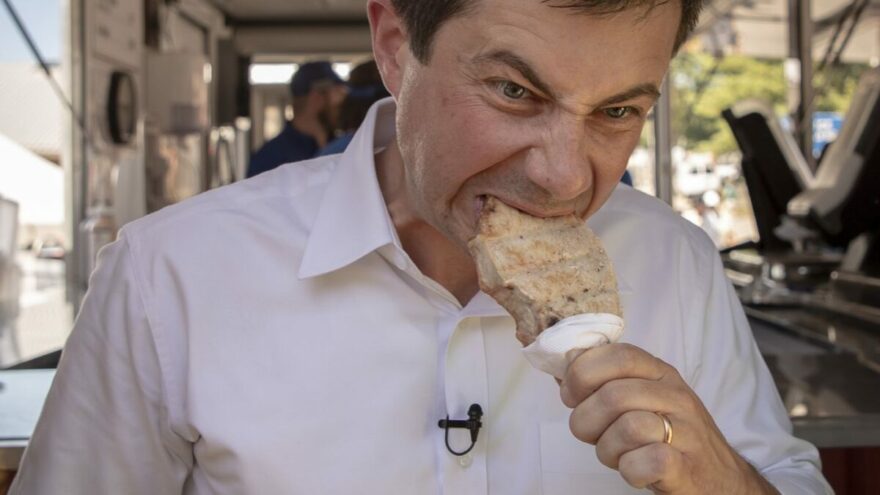 Blackburn Blasts Buttigieg: 'Get Back to Work or Leave the Department'
October 15, 2021
Sen. Marsha Blackburn (R-TN) told Breitbart News on Thursday that U.S. Secretary of Transportation Pete Buttigieg, who is AWOL as thousands of flights get canceled and ports face record-breaking delays, "needs to either get back to work or leave" the DoT.
"We're in the middle of a transportation crisis, and Pete Buttigieg is sitting at home," Blackburn told Breitbart, referring to the gay adoptive father being on "paternity leave" since mid-August. "Meanwhile, cargo boats are unable to dock and shelves are sitting empty. Pete needs to either get back to work or leave the Department of Transportation. It's time to put American families first."
Good luck getting any Democrat politician to put American families first.
According to Politico, "For the first four weeks, [Buttiegieg] was mostly offline except for major agency decisions and matters that could not be delegated," lied a spokesperson for the DoT. "He has been ramping up activities since then."
Oh? Doing what? Because he's not solving the crisis. He's not competent to handle the job and it's more important to him to be the poster boy for gay parenting. Buttigieg is a diversity hire in an administration that does not have a single person of competence at any position at any level, from the Presidency on down to dog catcher.