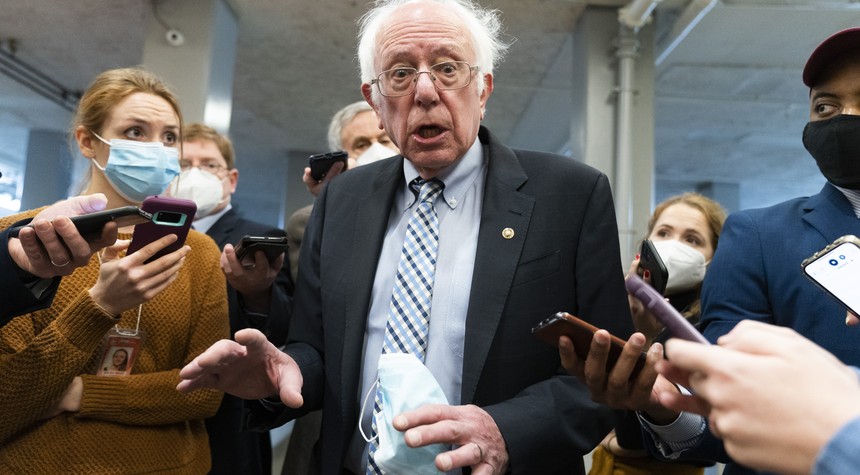 Bernie Backs Biden: 'Last Thing This Country Needs is a Trump'
April 26, 2023
Sen. Bernie Sanders (I-VT) told the Associated Press on Tuesday that he will endorse alleged President Biden in his 2024 bid for reelection instead of running against him.
Bernie said he would "do everything" he could to get the president reelected, putting off another presidential run of his own in 2024.
"The last thing this country needs is a Donald Trump or some other right-wing demagogue who is going to try to undermine American democracy or take away a woman's right to choose, or not address the crisis of gun violence, or racism, sexism or homophobia," Sanders huffed. "So, I'm in to do what I can to make sure that the president is reelected."
Sanders' decision to endorse Biden comes after he had left open the possibility of running against the president over the last year. His endorsement also suggests that the far-left could unify behind the president since Sanders also discouraged any other "high-profile progressive candidates" from challenging Biden.
"I think Joe Biden will be the Democratic nominee," the Bernster added. "And my job, and I think the progressive movement's job, is to make certain that he stands up and fights for the working class of this country and does not take anything for granted."
And how's that been working out for working-class Americans so far, having Biden as president?