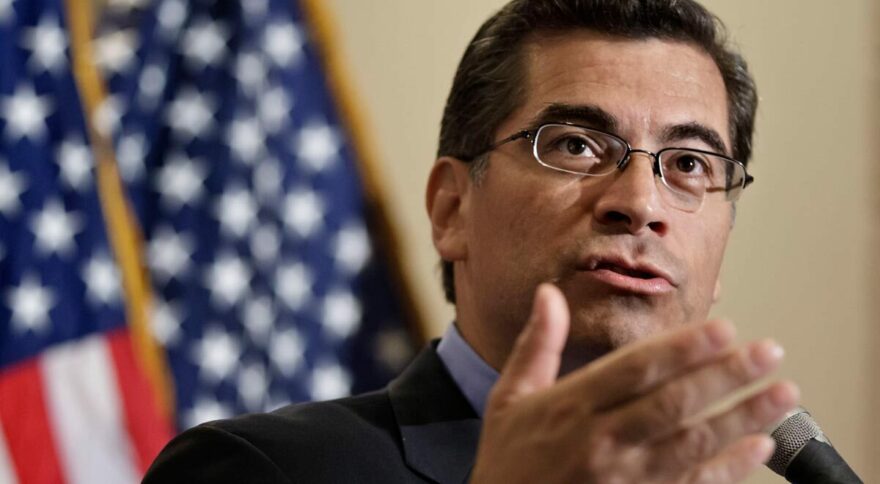 Becerra Squeaks Through Senate Confirmation as Health Secretary
March 19, 2021
On Thursday the Senate confirmed California Attorney General Xavier Becerra to lead the Department of Health and Human Services (HHS) in a 50–49 squeaker, the closest confirmation vote yet for a Biden cabinet nominee.
"I'm honored and humbled by today's vote in the Senate. Thank you. I'm ready to get to work @HHSgov," Becerra tweeted afterward.
Breitbart News reports, "Becerra, a pro-abortion former U.S. representative widely criticized by Republicans for lacking health experience, is the only cabinet member of the 20 so far confirmed who was not favorably recommended after their committee hearing. The Finance Committee was deadlocked 14–14 on approving him, which forced Democrats to vote on discharging his nomination from the committee."
Senate Minority Leader Mitch McConnell rightfully called Becerra "woefully unqualified" and "a partisan politician with no expertise in healthcare" in a statement after the confirmation. Sen. Ted Cruz labeled the California radical the "single-worst cabinet nominee put forward by Joe Biden" on the Senate floor Wednesday.
In an interview with Breitbart News earlier this month, Cruz said, "The Democrats like to say, 'Follow the science. Listen to the science.' Well how about have someone lead the largest cabinet agency domestically that knows something about science?"