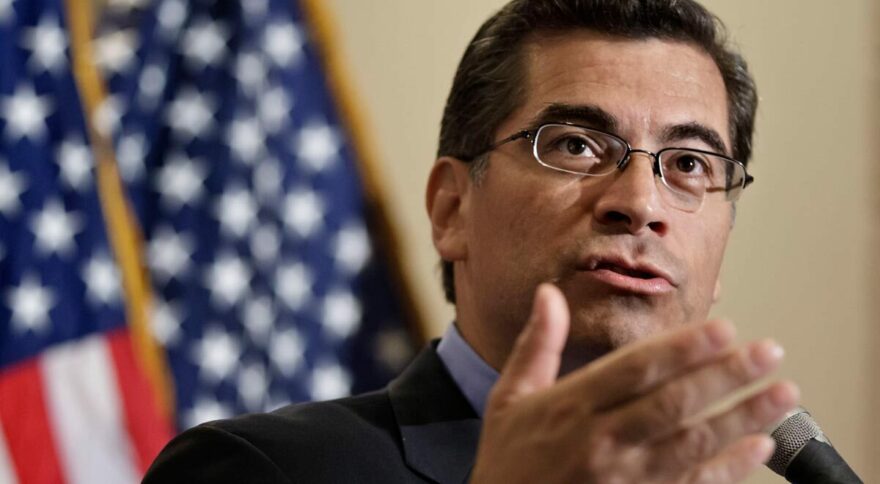 Becerra: It's 'Absolutely the Govt's Business' to Know Who's Been Vaccinated
July 9, 2021
Thursday on CNN's New Day, Health and Human Services Secretary Xavier Becerra addressed the backlash against the White House's door-to-door vaccination effort to encourage people to get vaccinated.
Asked about valid criticism that it isn't the government's business to keep track of who and who has not been vaccinated, Becerra shot back, that it is "absolutely" the government's business to know such information.
"[P]erhaps we should point out that the federal government has spent trillions of dollars to try to keep Americans alive during this pandemic, so it is absolutely the government's business," Becerra replied. "It is taxpayers' business if we have to continue to spend money to try to keep people from contracting COVID and helping reopen the economy. And so it is our business to try to make sure Americans can prosper; Americans can freely associate."
But the unnecessary pandemic proved that the government helped destroy the economy in the first place through draconian lockdowns and other restrictive measures that infringed on Americans' constitutional freedoms, including the freedom of association. Why should Americans trust a totalitarian, leftist government that literally knocks on their doors to pressure them into accepting an experimental vaccine known to cause medical issues and even death? What will the repercussions be if unvaccinated citizens refuse?