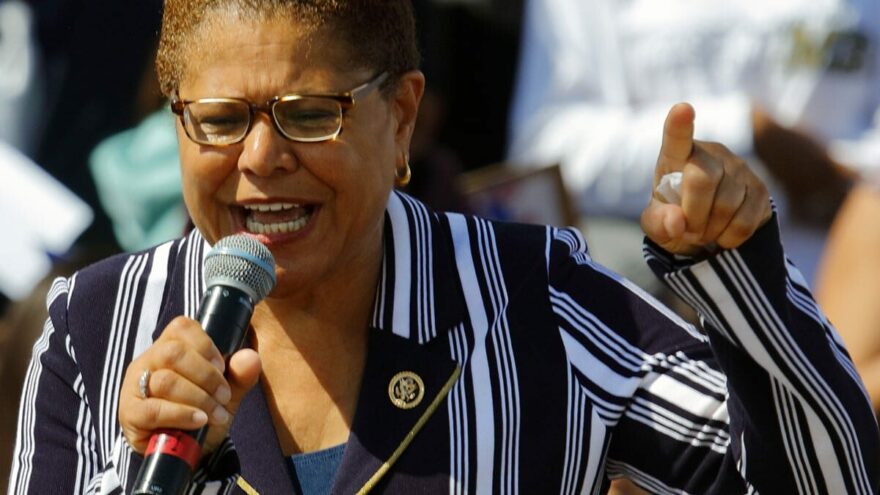 Bass in L.A. Debate: My Sense of Safety Went from 10/10 to 5/10
September 22, 2022
At a debate between the candidates for Los Angeles mayor on Wednesday, Rep. Karen Bass (D-CA) admitted that her sense of personal safety in the city had declined from "10/10" in March to "5/10" today, after her home was burglarized.
Billionaire real estate developer Rick Caruso, who finished second to Bass in the primary election, responded: "You're worried about your kids going to school. I don't want to put a '5' on my kid and say, 'Well, there's a 50/50 chance you make it.'"
Crime is one of the major issues in the election, along with homelessness — though Bass, like other Democrats, has seized on the issue of abortion to motivate voters against Caruso, a former Republican who donated to pro-life candidates in the past.
Earlier this month, Bass was the victim of a break-in at her home in which two guns were stolen. Bass told local Fox affiliate KTTV-11 "that her guns were registered, locked in a safe box, and stashed away in a closet" when they were stolen. And yet, strangely, nothing else of value was taken.