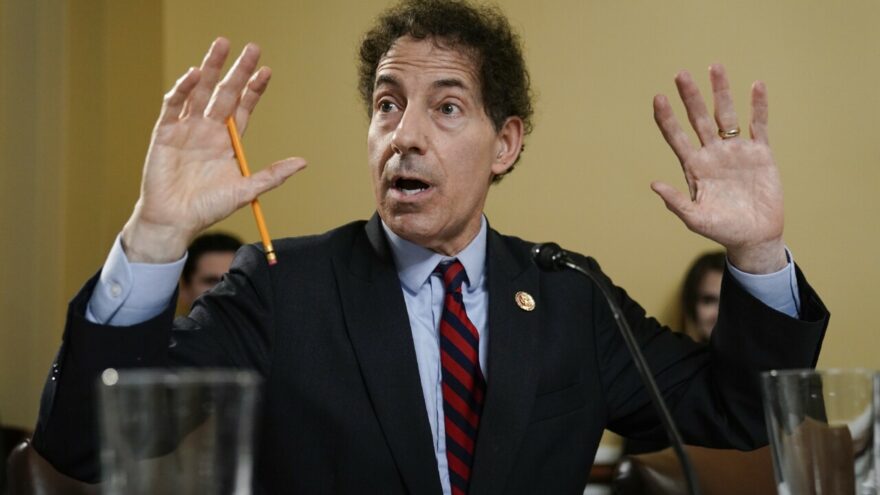 Bill Barr Dispels Raskin's Claim That DOJ Ended Bribery Probe
June 8, 2023
Former Attorney General William Barr dispelled House Oversight Committee Ranking Member Jamie Raskin's (D-MD) claim that the Justice Department ended the $5 million bribery probe allegedly linked to President Biden, according to Breitbart News.
Raskin argued over and over again that the Trump administration resolved an informant's claims of an alleged arrangement involving an exchange of money for policy decisions between now-President Biden and a foreign national. Raskin claimed Barr directed the allegations to his "handpicked prosecutor" who allegedly found "no grounds" to open a preliminary investigation.
"What I learned was that Attorney General Barr named Scott Brady, who was the U.S. attorney for Western Pennsylvania, to head up a group of prosecutors who would look into all the allegations related to Ukraine," Raskin said. "In August determined that there was no grounds to escalate from an initial assessment to a preliminary investigation," and so "they called an end to the investigation."
Barr smashed Raskin's defense and revealed the U.S. Attorney in Delaware received allegations from an informant. Hunter Biden is under investigation by the United States Attorney for the District of Delaware David Weiss, a Trump administration appointee, for potential gun and tax violations.
"It's not true. It wasn't closed down," Barr told the Federalist. "On the contrary, it was sent to Delaware for further investigation."
Raskin's claims, directly contradicted by Barr, come as the Oversight Committee will vote Thursday at 9 AM to hold FBI Director Christopher Wray in contempt of Congress.