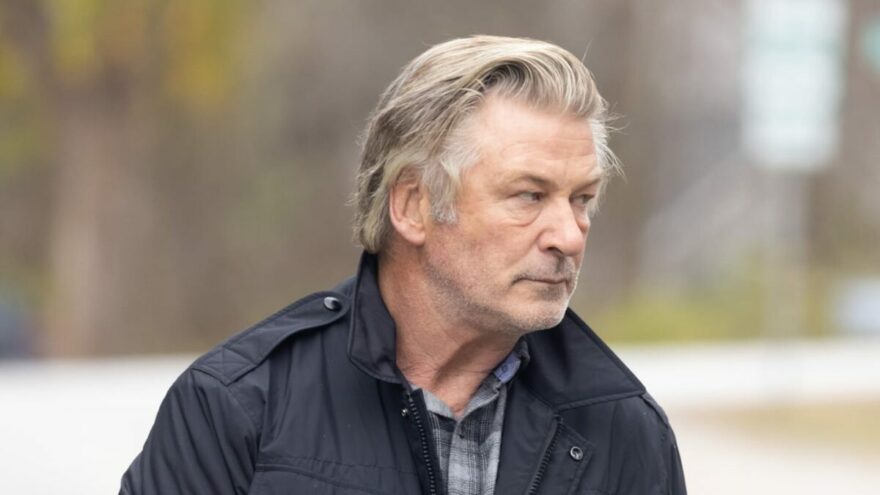 Baldwin Feted at 'Human Rights' Gala featuring Kamala, Abrams
December 10, 2021
Actor/activist/anger management failure Alec Baldwin is proving that even in the face of personal trials and tribulations, life must go on. Well, except for the cinematographer he shot dead several weeks ago on the set of his western movie Rust. He hosted an annual gala for the Robert F. Kennedy Human Rights center on Thursday, featuring all the usual leftist suspects including failed gubernatorial candidate Stacey Abrams and cackling, incompetent Vice President Kamala Harris as the keynote speaker.
Though he has not yet been charged with any crimes, Baldwin is facing multiple lawsuits and possible prosecution for his role in the negligent shooting death. But everyone including Baldwin was all smiles and celebration at the "Ripple of Hope" gala.
The anti-Second Amendment activist Baldwin "began the evening by welcoming the crowd with a joke" about getting out of his house, according to The Hollywood Reporter, which added that Kerry Kennedy, president of the center and a daughter of Robert F. Kennedy, "started by lauding Baldwin, telling the crowd of more than 700 vaccinated and tested in-person attendees, 'In your good times and bad and his good times and bad, he always shows up.'"
One person who couldn't show up was Baldwin's victim, cinematographer Halyna Hutchins, for whom the good times and bad are over.