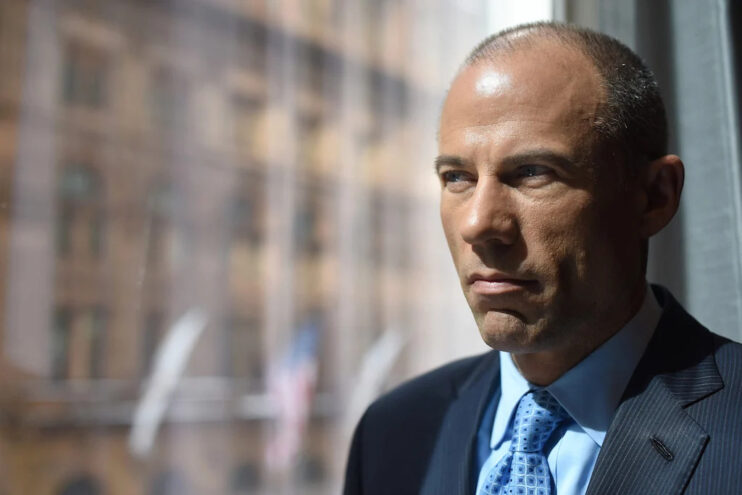 Avenatti: You Can't Build a Case on Testimony of Cohen, Daniels
March 31, 2023
A "source familiar" with disgraced former lawyer Michael Avenatti reportedly cast doubt on District Attorney of New York Alvin Bragg's case against former President Trump, telling journalist Ben Jacobs that Avenatti has "very mixed emotions" about the news of Trump's indictment and believes "you can't build a case on the testimony of Cohen and Daniels."
Avenatti was referring to two former clients: Trump's former personal attorney Michael Cohen, who served jail time for tax fraud and lying to Congress, among other charges; and former porn star Stormy Daniels.
Avenatti himself is in jail for stealing millions of dollars from clients and obstructing the IRS's efforts to collect $3 million in payroll taxes.
It is not the first time Avenatti has expressed doubts about the success of the case. Earlier this month, Avenatti tweeted, "Atty Joe Tacopina is no Rudy Guliani/Sydney Powell. The guy knows his way around a criminal courtroom. He will destroy Michael 'Dumb as a Box of Rocks' Cohen on the stand, esp. seeing as Cohen publicly lied for 15 mos. and now won't stop talking on TV."
Although the charges have yet to be made public, they involved an affair Trump allegedly had with Daniels in 2006. In October 2016, Trump's then-personal lawyer Michael Cohen paid her $130,000 to deny she had an affair with Trump. Trump then reportedly reimbursed Cohen and documented the payment as legal expenses.
However, both Daniels and Cohen have made contradictory statements in the past to what they claim now. Daniels has claimed she did not have an affair with Trump, and Cohen had claimed that Trump did not know about the payments he made to Daniels.