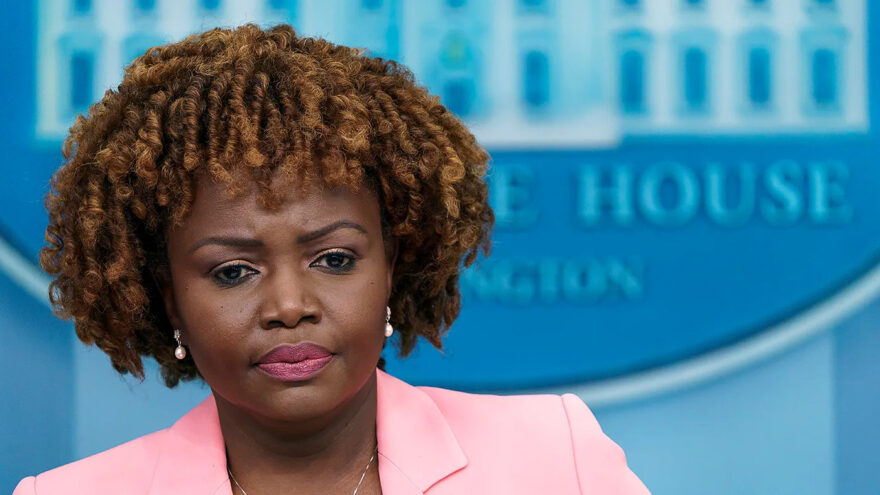 Asked About Antisemitism, KJP Warns Against Islamophobia
October 24, 2023
Asked Monday in the White House press room if the Biden administration was concerned about the potential rise of antisemitism in the wake of the Hamas terrorist attack in Israel, Press Propagandist Karine Jean-Pierre inexplicably responded by declaring that Muslims have "endured a disproportionate number of hate-fueled attacks."
"Look, we have not seen any credible threats," Jean-Pierre told the reporter. "I know there's been always questions about credible threats, and so just want to make sure that that's out there," she said before immediately switching her sympathies to Muslims:
But look, Muslim[s] and those perceived to be Muslim have endured a disproportionate number of hate-fueled attacks, and certainly President [Joe] Biden understands that many of our Muslim Arab, Arab Americans, and Palestinian American loved ones and neighbors are worried about the hate being directed at their communities.
"And that is something you heard the president speak to in his address just last Thursday," Jean-Pierre continued. "And so one of the things that the president has done is directed his team, homeland security team, to prioritize prevention and disruption of any emerging threats that could harm the Jewish, the Muslim, Arab Americans or any other communities," she added.
It speaks volumes about the administration's priorities and sympathies that its press secretary responds to a question about antisemitism by defending Muslims from a nonexistent "irrational fear of Islam."