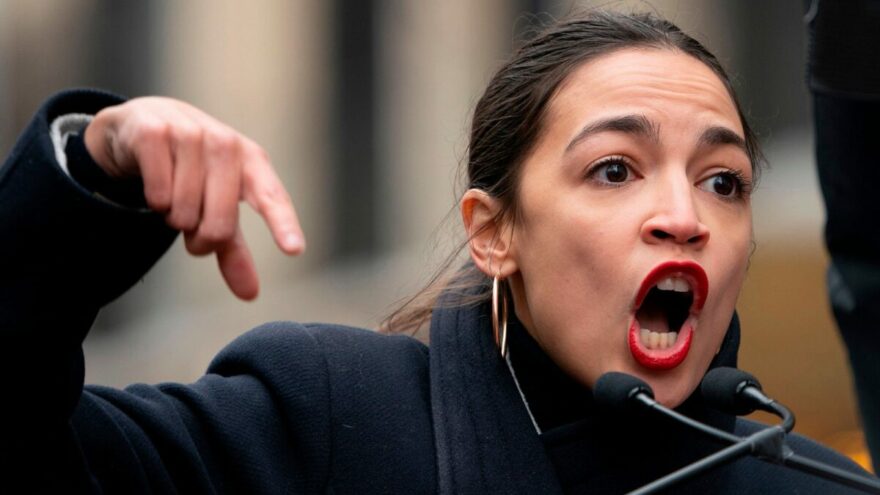 AOC: We Should Be Investigating GOP's Impeachment Inquiry
September 28, 2023
Thursday on MSNBC's All In, radical Rep. Alexandria Ocasio-Cortez (R-NY) declared that House Republicans should be investigated for their questionable ethics regarding their impeachment inquiry of President Biden.
Discussing the hearing earlier today, anchor Chris Hayes said, "This was a really striking moment. There was larger text that altered what that conversation about getting a job was really about. How did you catch that? And what does it say that that is the evidence that they are using in this, their first impeachment inquiry?"
AOC replied, "It really cannot be understated how deceptive that was to take, take critical messages out of contacts, to tear apart the context that they're in, and then to photoshop a text message bubble to make it look like it is reconstructed back on a phone. This is supposed to be Republican case for impeachment? At this point, we should be investigating the investigation for the ethical conduct that is happening on the Republican side of the aisle."
AOC concluded, "I think, frankly, they knew, the Republican Party knew that this was cooked and done for the beginning. Their star witnesses that they called in today said in their opening statements, that there is not evidence to support articles of impeachment against the president of the United States."
What gaslighting nonsense. Anyone with an iota of honesty and integrity cannot fail to admit that Biden's criminally corrupt conduct is undeniable.