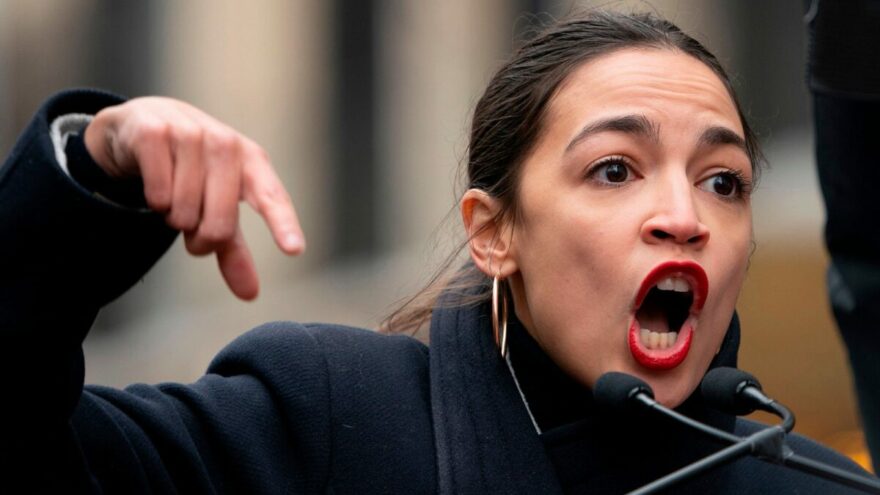 AOC Throws Fire on Controversy Over Subway Chokehold Death
May 4, 2023
Wednesday on CNN Primetime, New York City Mayor Eric Adams (D) slammed statements on the death of Jordan Neely by New York City Comptroller Brad Lander (D) and Rep. Alexandria Ocasio-Cortez (D-NY) by noting that the investigation is still ongoing and stating that interfering with the case by jumping to conclusions is irresponsible and wrong.
Asked about Lander's statement that "We must not become a city where a mentally ill human being can be choked to death by a vigilante without consequence" and by Ocasio-Cortez (AOC) that Neely was "murdered," Adams responded, "Well, both the Congresswoman and the Comptroller — the Comptroller's a city-wide leader and I don't think that's very responsible at a time when we're still investigating the situation. Let's let the DA conduct his investigation with the law enforcement officials, to really interfere with that is not the right thing to do. And I'm going to be responsible and allow them to do their job and allow them to determine what exactly happened here."
Let's get real about Ocasio-Cortez's inflammatory claim that the white Marine who subdued the mentally ill Neely is guilty of murder without any of the facts being known. If the races had been reversed and a white homeless man loudly threatening violence on a crowded subway died after being subdued by a black man, you would not hear a peep from AOC or any other pro-crime Democrat.
What AOC and her fellow Democrats want is another summer of George Floyd over this incident, another riot-filled, racial conflagration to divide Americans and demonize whites and Republicans.