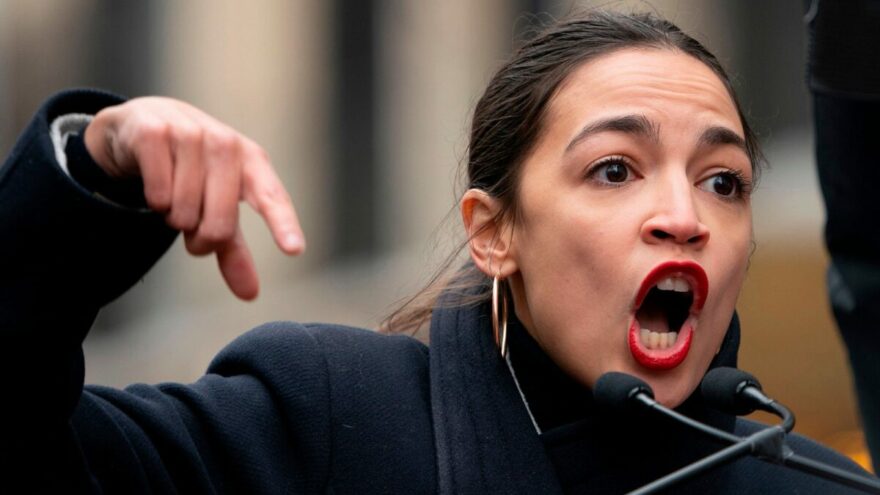 AOC Slams Congress as 'Corrupt,' Full of Decay, Moral Emptiness
June 6, 2022
Radical Democrat Rep. Alexandria Ocasio-Cortez (AOC) slammed Congress on Saturday for being corrupt and full of "so much decay and moral emptiness" after failing to pass radical policies to "fundamentally transform" the country, as Barack Obama once put it so ominously.
"It's just really wild to be a person that works in a corrupt institution, which is what Congress is," AOC stated. "And to try and be a normal person surrounded by so much decay and moral emptiness — that frankly transcends party — is very difficult."
Her lament comes after her fellow radicals failed to convince the Senate to pass the socialist "Build Back Better" package, thanks largely to moderate Democrat holdout Sen. Joe Manchin.
"It should not surprise anyone that Senator Joe Manchin went on Fox News to kill the Build Back Better Act — he's been promising to do it for months, and some folks did not want to believe him," AOC's fellow "Squad" leftist Rep. Rashida Tlaib complained at the time.
Whether AOC qualifies as "a normal person," as she put it, is a topic for another day, but it's worth noting that conservatives and AOC finally agree on something: Congress is corrupt and morally empty.