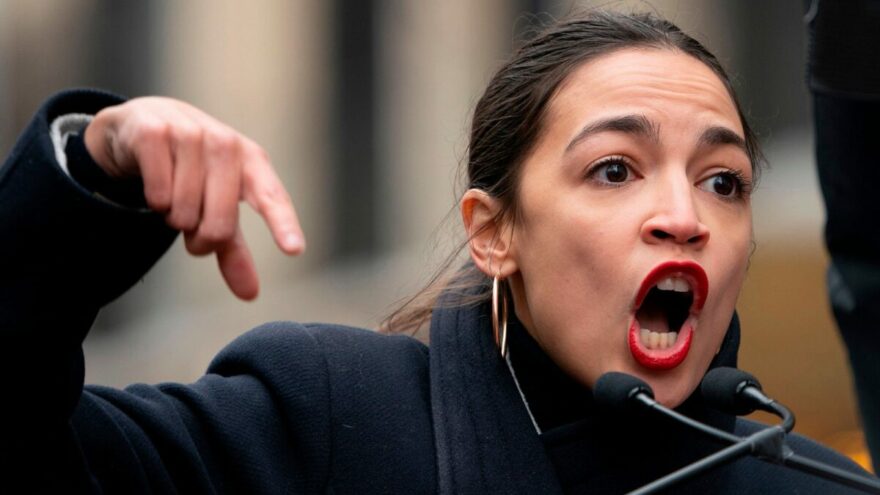 AOC 'Not Planning' to Primary Gillibrand in 2024 NY Senate Race
May 2, 2023
Rep. Alexandria Ocasio-Cortez (AOC), who could be one of Sen. Kirsten Gillibrand's (D-NY) top competitors, will not be looking to primary the incumbent in 2024, her spokeswoman Lauren Hitt told Politico.
"She is not planning to run for Senate in 2024. She is not planning to primary Gillibrand," said Hitt, still leaving open the possibility for a run in the future.
However, as one of the most recognizable House members with over $5.2 million in the bank for future campaigns, her decision not to challenge Gillibrand in 2024 clears the field for the senator as of now. But there is still a possibility of someone else jumping into the race to challenge the incumbent.
A Democrat strategist close to the Working Families Party (WFP) also told the publication that there is not an "appetite" within the New York liberal group to challenge Gillibrand: "2024 will be a big year, and [New York] will be vital to taking back Congress…That will be an important focus for the WFP."
While Ocasio-Cortez left open the possibility she may run for the Senate in the future, Politico noted the young congresswoman's name was also mentioned in previous years to challenge Senate Majority Leader Chuck Schumer (D-NY) for his seat, but a campaign for it never came to fruition.