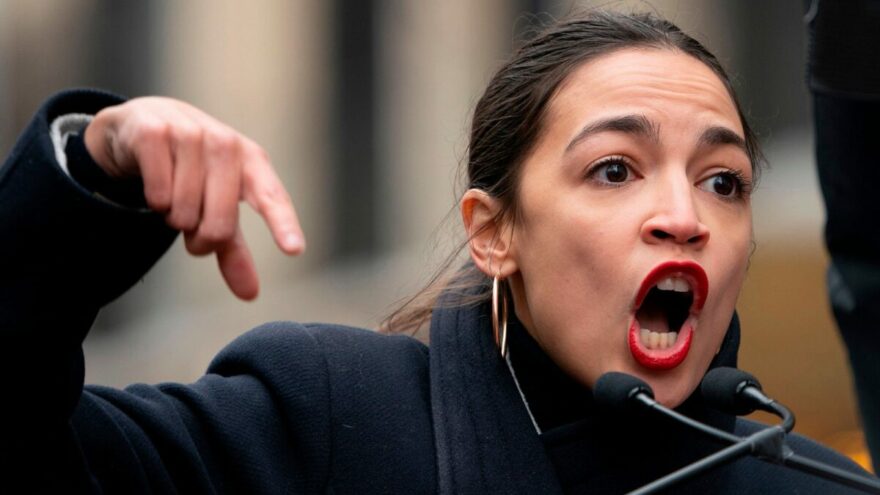 AOC: Majority of Domestic Terror Comes from White Nationalism
October 31, 2022
Friday on MSNBC's All In, radical Rep. Alexandria Ocasio-Cortez (AOC) said that the "vast majority of incidents of domestic terror" came from so-called "white nationalism" because "American apartheid" has never fully healed.
Discussing the attack by a leftwing radical on House Speaker Nancy Pelosi's husband Paul at his San Francisco home Friday, Ocasio-Cortez said, "Yeah, I think, you know, I think it is important to acknowledge the point that you said that political violence can come from all different parts of the political spectrum…"
Fact check: yes, it can come from all parts of the political spectrum, but in reality it comes almost exclusively from AOC's side of the aisle.
"We have held hearings on this, and there is absolutely no doubt that the data shows that the vast majority of incidents of domestic terror come from white nationalism," she continued. "And that we are really, truly facing the environment of fascism. And in the United States of America, this type of intimidation at the polls brings us to Jim Crow. It brings us back and harkens back to a very unique form of American apartheid that is not that long passed ago, and we have never fully healed from that. And those wounds threatened to rip back open if we do not strongly defend democracy in the United States of America."
What a shameless lie. The political violence in this country comes from the radical Left, not from the Democrat boogeyman of "white nationalism." The only fascism we're facing is from the far-Left Biden administration, which has grotesquely demonized its political opponents (more than half the country) under the pretense of defending democracy.
Once again: Nancy Pelosi's husband was attacked not by a white nationalist, but by a leftwing radical who openly supports the domestic terror organization Black Lives Matter.