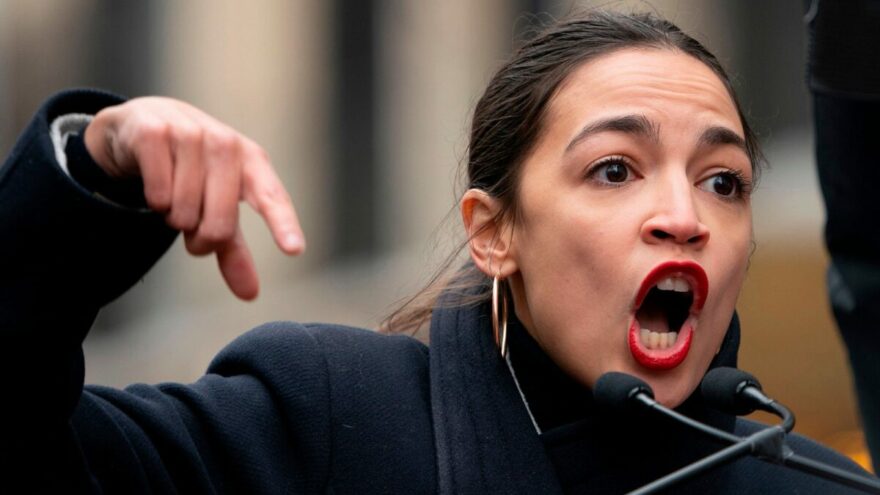 AOC: CNN 'Should Be Ashamed' of 'Atrocious' Trump Town Hall
May 11, 2023
Rep. Alexandria Ocasio-Cortez (AOC) blasted CNN on Twitter for its town hall with former President Trump on Wednesday night, saying the network "should be ashamed of themselves."
"They have lost total control of this 'town hall' to again be manipulated into platforming election disinformation, defenses of Jan 6th, and a public attack on a sexual abuse victim. The audience is cheering him on and laughing at the host," she tweeted.
"This falls squarely on CNN," she continued. "Everyone here saw exactly what was going to happen. Instead they put a sexual abuse victim in harm's way for views. This was a choice to platform lies about the election & Jan 6th w/ no plan but to have their moderator interrupted without consequence."
In fact, it was the moderator Kaitlan Collins who kept interrupting Trump as he asserted that the 2020 election was rigged and that he was inclined to pardon the political prisoners from the January 6, 2021 Capitol Hill "insurrection." He also was pressed about abortion, his promise to build a border wall, the Russian invasion of Ukraine, and other issues.
Ocasio-Cortez also appeared on MSNBC on Wednesday to vent further about CNN, saying it promoted "atrocious disinformation."
"I think it was a profoundly irresponsible decision," she said. "I don't think I would be doing my job if I did not say that… It was shameful."
Trump's team expressed glee about how the CNN event went. Spokeswoman Liz Harrington said he was "masterful" and praised Trump as handling the "Fake News… with ease."