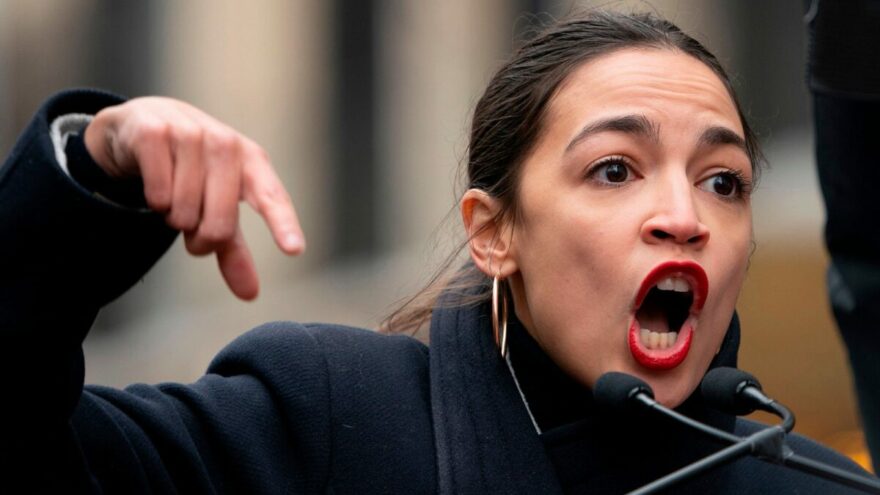 AOC Climate Change Film Opens to Humiliating $81 Per Screen
December 14, 2022
John Nolte at Breitbart News reports that a climate change documentary featuring self-proclaimed socialist Rep. Alexandria Ocasio-Cortez (AOC) grossed just $81 per screen in its weekend debut on 120 screens.
Director Rachel Lears' To the End played probably "four or five times daily on those 120 screens. So you're talking about an average of two people per screening… You're talking empty matinees," Nolte noted. "Is anyone else shocked that in a country of 330 million, only about 900 were willing to pay to be lectured and shamed by a grifting dimwit who didn't know what a garbage disposal was until she turned 30?"
Here's how the movie describes itself:
Filmed over four years of hope and crisis, TO THE END captures the emergence of a new generation of leaders and the movement behind the most sweeping climate change [which is a hoax] legislation in U.S. history. Award-winning director Rachel Lears (Knock Down The House) follows four exceptional [and joyless] young women [and prigs]— Rep. Alexandria Ocasio-Cortez, activist Varshini Prakash, climate policy writer Rhiana Gunn-Wright, and political strategist Alexandra Rojas— as they grapple with new challenges of leadership and power and work together to defend their generation's right to a future.
"I remember film strips in middle school history class that were more interesting," Nolte concludes.